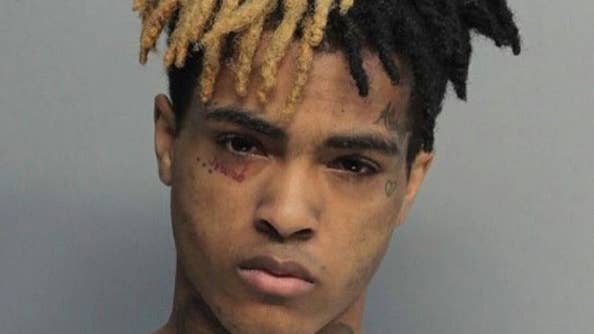 Another XXXTentacion concert has turned violent.
During a recent performance, the 19-year-old Florida rapper was filmed punching a concertgoer in the face. Footage of the altercation has made its way onto social media; however, it's unclear what events took place leading up to the incident. 
The video, posted above, XXXTentacion is seen off the stage, amongst the audience. He then takes a swing at one of the guys in the crowd, hitting him in the face. The audience member doesn't retaliate, and backs off while placing his hand over his mouth. XXXTentacion is then seen making his way through the crowd.
Social media was quick to call him out for the move.
Earlier this month, X was knocked out on stage during a performance at The Observatory North Park in San Diego. The attack resulted in a huge brawl as well as a stabbing. Though no arrests were made. Many speculate the assailant was X's foe Rob Stone, who seemed to address the beef in a newly surfaced video.
"This shit is just getting crazy, and it's only going to get worse," he said. "You can not sit and talk shit about people, or talk shit to people, y'all can't do that shit. I'm talking to everybody in the world right now, I'm not talking to a specific person. You can not sit and talk shit to motherfuckers and go to their city and not expect somebody in the city to feel some type of way about that."