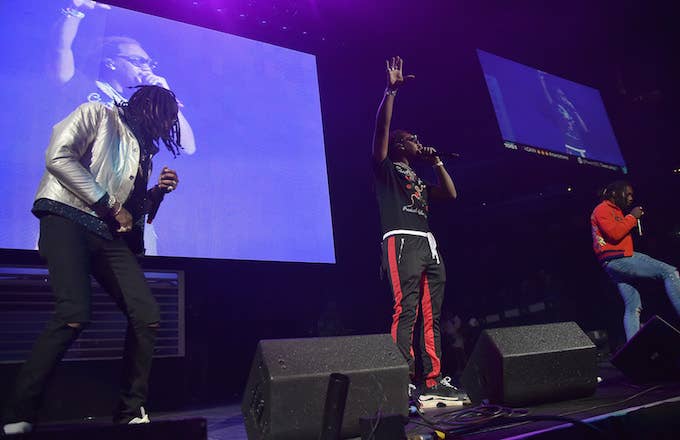 Quality Control Music is capping off a successful year in the best possible way: by dropping new music.
On Thursday night, the record label released its long-awaited compilation album, Control the Streets Vol. 1. Migos announced the project more than seven months ago during an interview with Tim Westwood; however, at the time, the group said QC was aiming for a summer release.
Though fans received a couple of tracks off the album—"Too Hotty" by Migos and "On Me" by Lil Yachty and Young Thug—they haven't provided many details about it. That is, until this week. On Wednesday, the label's COO Kevin Lee, aka Coach K, shared an Instagram post reassuring fans that the compilation was on its way. 
Thankfully, we didn't have to wait too long. Additional guests on the 30-song project include Nicki Minaj, Travis Scott, Cardi B, Gucci Mane, and many more.
You can listen to Control the Streets Vol. 1 on Apple Music or iTunes. Something to hold you over while we wait for Culture 2.