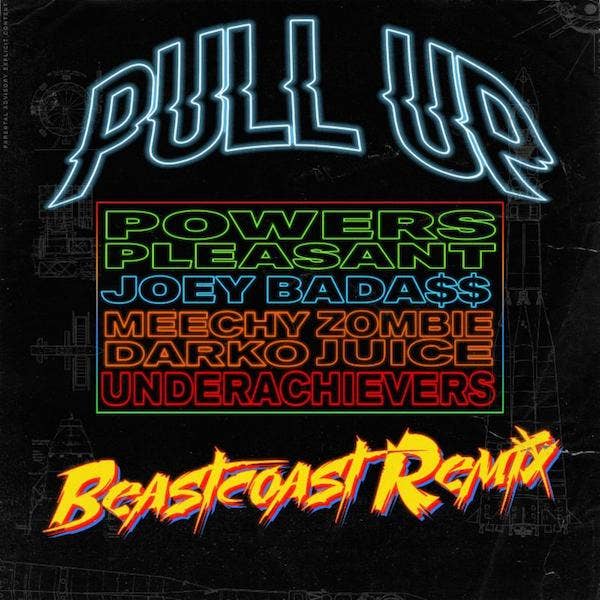 Powers Pleasant has put a new spin on his "Pull Up" single.
Over the weekend, the Pro Era rapper released an amusing video in which he was struggling to recruit hip-hop heavyweights for the official remix.
After getting de-nied left and right (not seriously, of course), Powers decided to keep the "Pull Up" remix within the Beast Coast family. The new version features Joey Badass, The Underachievers, as well as Meechy Darko and Zombie Juice of the Flatbush Zombies.
ASAP Ferg, who was on the original version alongside Joey, didn't appear on the updated version.
"Beastcoast is a brotherhood of artists all from Brooklyn. Pro Era, Flatbush Zombies and The Underachievers. We all came up together and we ain't never left. But it's time to reintroduce this Powerhouse to the Day 1's and introduce it to the new fans," Powers told Complex. "It's crazy to have a platinum record with Joey and Kirk [Knight]. Zombies are some of the most influential groups in the world and UA opened the eyes of kids all around the world. Everyone is shinning In their own right. All these guys supported me from the start it's an honor. And it's an honor everyone came together to hop on this track. This has never been done before and you heard it hear first."
Earlier this year, Issa Gold—one half of The Underachievers—announced he, Joey, and Meechy were working on a collaborative album; however, the details of that project have yet to be revealed.
Until then, you can listen to Powers' "Pull Up" remix over on Apple Music or below via Spotify.