Fat Joe Responds to Irv Gotti Saying They're No Longer Friends
Joe recently called Irv a "sucker" for publicly discussing his decades-old relationship with Ashanti. Irv fired back by saying he was "fooled" by Joe.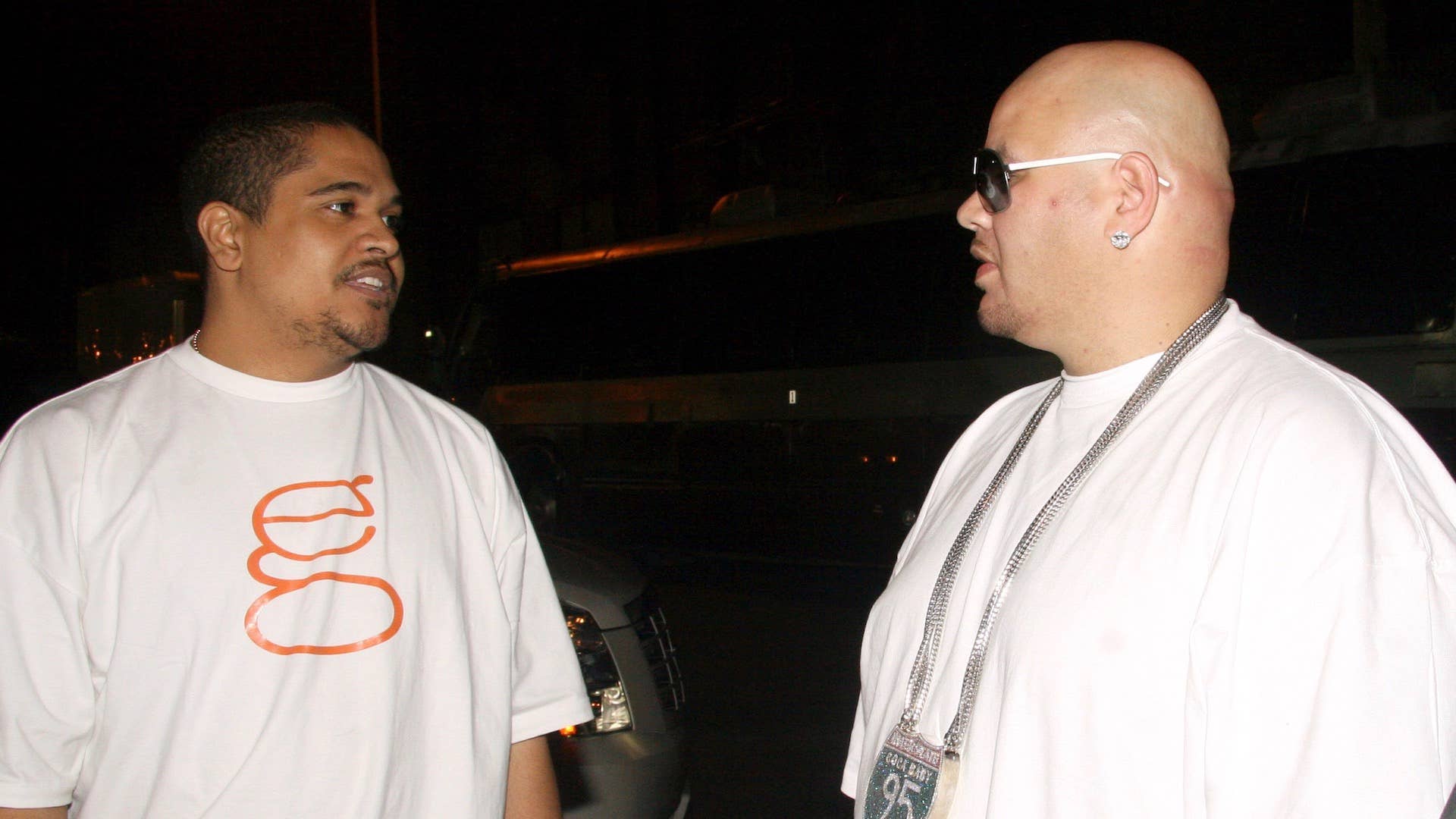 Getty
Image via Getty/Johnny Nunez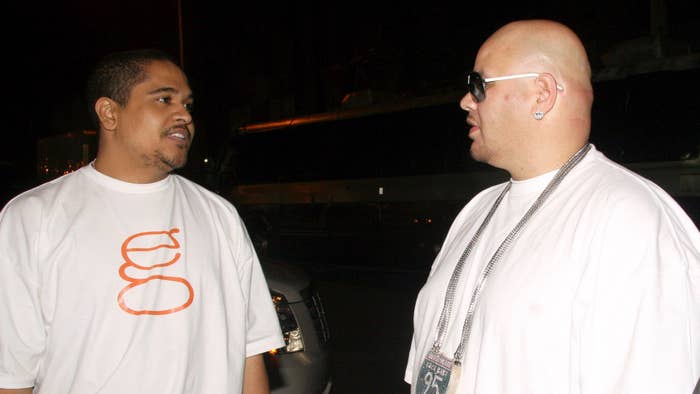 Fat Joe is trying to bury the hatchet.
On Wednesday the Terror Squad rapper took to Instagram Live to address his drama with Irv Gotti. The issue issues stemmed from a recent Drink Champs episode in which the Murder Inc. co-founder discussed his alleged relationship with Ashanti. Irv not only shared intimate details about the rumored affair, but also suggested he no longer misses the singer because she was a dime-a-dozen.
Joe slammed Irv for the comments and referred to him as a "sucker." Irv was clearly upset by the criticism, and claimed he and Joey Crack were no longer friends.
"I feel like [Fat Joe] fooled me. He's not my friend. I was fooled, but in life you get fooled," Irv explained during an interview with Houston's 97.9 The Box. "Forget Joe 'cause they don't want me to talk about Joe, so I won't talk about Joe, I'll talk about life. And In life, everyone goes through friends."
Well, it turns out Joe agrees with Irv, but not in the way some might think.
"Irv Gotti said I'm no longer his friend. And he's correct, because I'm his brother," Joe explained in the livestream. "And I love him, I love his entire family, I love his mother, I love his sisters, I love his brothers, I love his sons. I love them all. And so sometimes, brothers check each other. That's the furthest I'ma go."
You can hear Joe's comments below.
Joe previously called out Ja Rule for failing to defend Ashanti during the Drink Champs sit-down. Ja pushed back on the claims, insisting he stood up for the singer and all women.
"TOP saying I didn't defend sis and all women when I clearly told Gotti stop calling Ashanti/women the B word, same way I told Joe at Verzuz," he wrote on social media. "Watch the interview before you talk shit."
Ja doubled down shortly after, claiming he didn't condone Gotti's behavior on Drink Champs.
"Brotherly love … The last few days have been very turbulent for me but it's time to land the plane," Ja wrote on social media. "I love my sis, I love my bro, but I DO NOT condone or agree with the behavior nor the way Gotti handled things on Drink Champs. I hope y'all understand how uncomfortable this is for me being in the middle of something I wish to not be… Going forward, all I ask is to be left out of this please and thank you!!! Sincerely Switzerland Bennett."