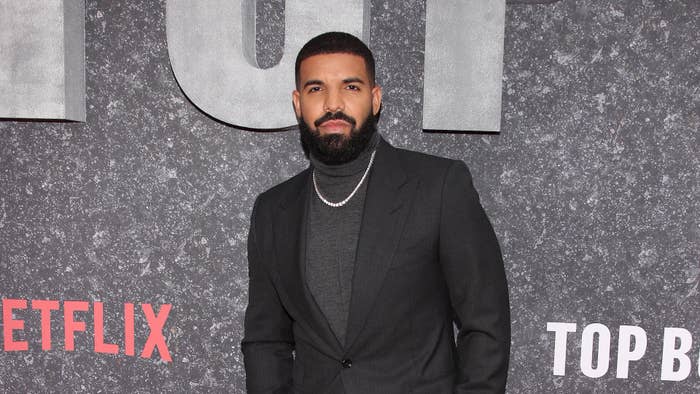 One of the most-talked about cuts from Drake's newly released Dark Lane Demo Tapes is "From Florida With Love" — a MexikoDro-produced track that finds the rapper reflecting on his 2009 robbery.
The incident went down on May 31 in Drake's hometown of Toronto. He and his date had finished eating at a restaurant and had walked to Drake's SUV on Beatrice Street. Moments after they got to the vehicle, two armed men approached Drake and demanded his money and jewelry. The then 23-year-old rapper complied, giving the perpetrators $2,000 in cash, an Audemars Piguet watch, and a diamond chain Lil Wayne had gifted him.
Drizzy specifically mentions the necklace in "From Florida With Love," while also recalling the surreal moment he saw Kobe Bryant on Wayne's tour bus. He also spoke about this time during a 2019 interview with Rap Radar.
"Weezy played that shit for me and Kobe on the bus," Drake rapped. "Went and got a chain for me, I had to give it up."
As the verse continues, Drake insists the robbery taught him a lesson and he has since taken precautionary measures to ensure it never happens again.
N***s had they pistols loaded pointed at my truck, ayy
And you know that lesson stuck (Right)
From that day I never touched the road without a (Plug)
Ayy, from that day I never saw the point in talkin' tough (Nah)
Hasn't happened since, I guess you n**as know what's up (Yup)
Drake opened up about the incident in his 2010 GQ cover story. He told the outlet he was sure it was all a set-up.
"I knew it was a setup, because I had on a sweater and a jacket ... but when they banged on the car window with a gun and opened the door, the first thing he said was, 'Yo, run that chain,'" he explained. "They didn't rob her, and her purse was sitting right there. So I was like, 'OK, yup — you set the whole thing up.'"
You can stream Dark Lane Demo Tapes on all major platforms. The 14-track project includes the previously released "Toosie Slide" as well as guest appearances by Future, Playboi Carti, Fivio Foreign, and more.