Over the last 15 years or so, there have been dozens and dozens of rappers who have compared themselves to 2Pac in various ways in their songs. This roundup from 2015 illustrates how everyone from Chief Keef and Eminem to Lil B and Lil Wayne have found a way to work one of the most influential rappers of all time into their lyrics.
But there have also been a handful of rappers in recent years who have taken things a step further. Rather than simply name-dropping 2Pac on a song as a way to compare themselves to him, they've actually gone on the record during interviews and concerts and told the world that they believe they are spitting images of Pac. Most recently, Troy Ave called his career the "second coming" of 2Pac during an interview with The Breakfast Club.
"I go in the motherf*cking clubs and n*ggas going crazy," he said. "In the clubs, in the streets, where they're playing all the f*cking trap music and all type of sh*t, n*ggas go crazy. 'Oh sh*t, that's Troy Ave.' N*gga, it's the second coming of 2Pac. It's NewPac."
NewPac? Most people on social media panned that comparison immediately and told Troy that he is not in any way, shape, or form like 2Pac.
You would think that, at this point, rappers would realize that comparing themselves to a rap legend like 2Pac is going to be met with ridicule. But that hasn't stopped some of them from doing the same thing Troy just did. Here are several other rappers who have compared themselves to Pac in recent years.
T.I.
What He Said: "It is the most significant return from incarceration that the game has had since [2Pac's All Eyez on Me]. Just given the enormous success of that project, everyone's expecting the same results. I just want to meet the expectations, if not surpass them."
Where He Said It:Rolling Stone(2010)
When's the last time you sat down and listened to No Mercy, the album T.I. was referencing in the quote above? It wasn't his worst album, but it was no All Eyez on Me.
Lil Wayne
What He Said: "I ain't 2Pac. I'm the new Pac."
Where He Said It:Concert (2013)
Does Troy Ave know "New Pac" already exists?
Kanye West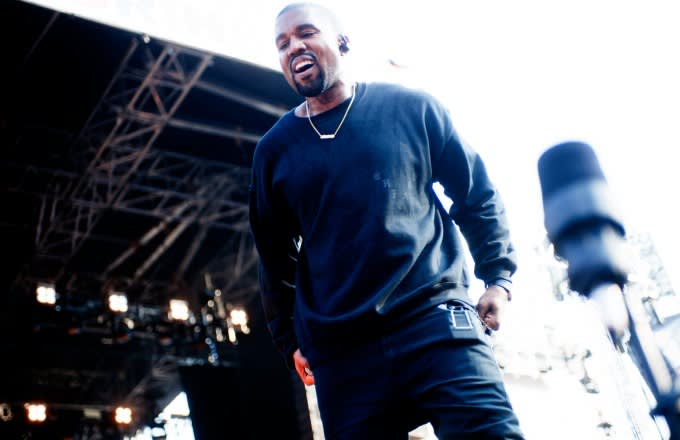 What He Said: "When we're standing face to face, you know who you're talking to. You know you see me as a Gemini creator of 2014. You know you're looking in the face of Miles Davis. You know you're looking in the face of Lauryn Hill. You know you're looking in the face of Pac. You know you're looking in the face of Biggie. You know you're looking in the face of Prince. You know you're looking in the face of every Gemini creator."
Where He Said It:Concert (2014)
In fairness to Kanye, he was trying to make a point about SNL creator and producer Lorne Michaels and some jokes that were made at his expense. We think he made that point loud and clear. 
Jeezy
What He Said: "Nobody in this game got my credentials. Just me and Pac. As far as Hov, Hov is a businessman. Me and Pac is more so on revolutionary leadership. Hov, that's my G. I respect anything he do. But he's a boss. He makes boss moves. Me and Pac, we always on the ground level, trying to motivate and inspire."
Where He Said It:Hot 97 (2014)
If you're going to compare yourself to 2Pac, this is probably the way to do it. Jeezy hasn't had quite the impact 2Pac did, but we can see what he was going for here.
50 Cent
What He Said: "I don't think they'll replace me now. Already my face is in the hearts of people who really love hip-hop music, and the culture's growing to the point where you have people from all walks of life choosing it for their personal pleasure. So it's already there. I don't think it's going to take me being killed to compare me to Biggie or 2Pac. I am immortal."
Where He Said It:The Guardian (2014)
50's recent output doesn't put him in the same category as B.I.G. and Pac. But he will likely go down as one of the more important figures in rap when it's all said and done.
Tyga
What He Said: "I only like people to know what I want them to know. People didn't know what Tupac was doing. That's why he was so iconic. Before [the internet], it was real superstars…I don't engage with people that much. You can't base your life off waking up every morning like, 'What are people saying about me now?' Then I'd never stay in my creative headspace."
Where He Said It:DuJour (2016)
Reminder: Tyga also once referred to 2Pac as "Dad" on Twitter.
Kodak Black
What He Said: "I'm better than Tupac and Biggie. I say that so now you know where my head at."
Where He Said It:XXL(2016)
You can't hate on Kodak for being confident, but… 'Pac and Biggie?
Joey Badass
What He Said: "I already know I'm a better rapper than 2Pac is. That's just facts. One on one battle, I'll flame Pac."
Where He Said It:Genius (2017)
Joey Badass didn't just compare himself to 2Pac once. He also doubled down on his comparison on Twitter later and said he was "referring to rap skill."