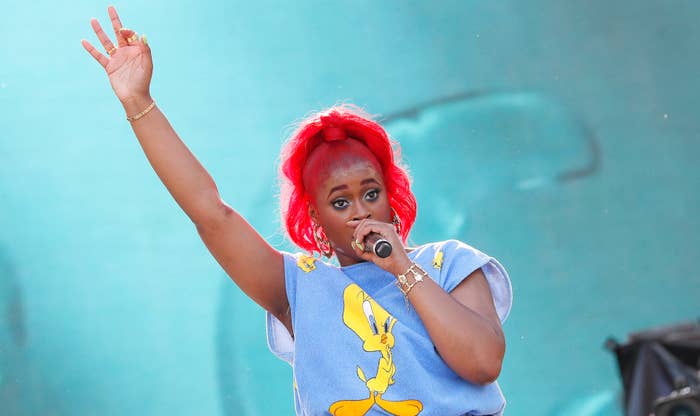 Tierra Whack was arrested for bringing a loaded gun to Philadelphia International Airport, ABC's Philadelphia affiliate WPTI reports.
The 27-year-old rapper has been charged with disorderly conduct for bringing her loaded weapon, which she is licensed to carry, to a security checkpoint. Whack is scheduled for a preliminary hearing on Dec. 8, according to court records.
The news arrives amid a quiet year for Whack, who's nearly a year removed from dropping her last full-length project in the form of a trio of three-track EPs titled Rap?, Pop?, and R&B?. The tapes, which served as the official follow-up to Tierra's 2018 debut album Whack World, was released in December 2021, just a few months after the Philly native announced plans to quit music.
Most recently, Whack joined forces with fellow Philly artists the Roots and Erykah Badu on the former's latest single "Misunderstood." Tierra has previously expressed her admiration for the legendary Philly hip-hop acts who paved a way for her generation.
"When I first started, I did my research," Whack told The Philadelphia Tribune in 2019. "If I want to be a rapper or artist, I gotta know who came before me and what was going on. I looked up Jill Scott, Black Thought and State Property. I knew everybody. Today, I get to meet them all and be like, 'Yo, if it wasn't for you guys, I wouldn't be here.' They paved the way. They made it easier for me."