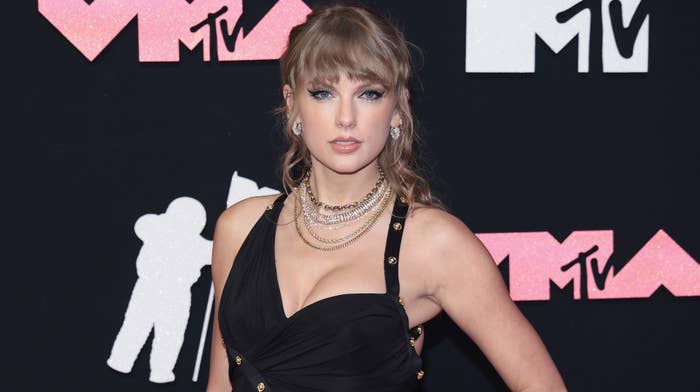 It appears that Taylor Swift and Travis Kelce might actually be dating.
Weeks after rumors surfaced regarding a budding romance between the pop star and NFL tight end, Swift was spotted Sunday sitting with Kelce's mother at the Kansas City Chiefs' home game against the Chicago Bears.
Check out a clip of Swift cheering on Kelce at Arrowhead Stadium below.
Earlier this month, rumors that Swift and Kelce were romantically linked started flying around after a source told The Messenger that the two-time Super Bowl champion and the singer had been "quietly hanging out."
Kelce's brother Jason, who's an offensive lineman for the Philadelphia Eagles, seemingly confirmed the gossip during an appearance on the DeCamara & Ritchie show on Audacy's SportsRadio 94 WIP.
"It's hard to answer because I don't really know a lot about what's happening with Travis' love life," Jason shared. "I try to keep his business kind of his business, and stay out of that world. But having said that, man, I think he's doing great and I think it's all 100 percent true."
Travis subsequently addressed the rumors during a recent conversation on The Pat McAfee Show.
"It's hilarious how much traction this has actually gotten, right now it's like a game of telephone," Kelce said. "No one actually knows what's going on, especially when you got Jason Kelce on live television telling people both sides—he doesn't know, it's true, this and that."
Travis continued by admitting that after he took his shot with Taylor, he ultimately let her decide if she wanted to see where the romance led.
"I threw the ball in her court," Kelce shared. "I told her, you know, I've seen you rock the stage in Arrowhead [Stadium], you might have to come see me rock the stage in Arrowhead and see which one's a little more lit. So, we'll see what happens in the near future."