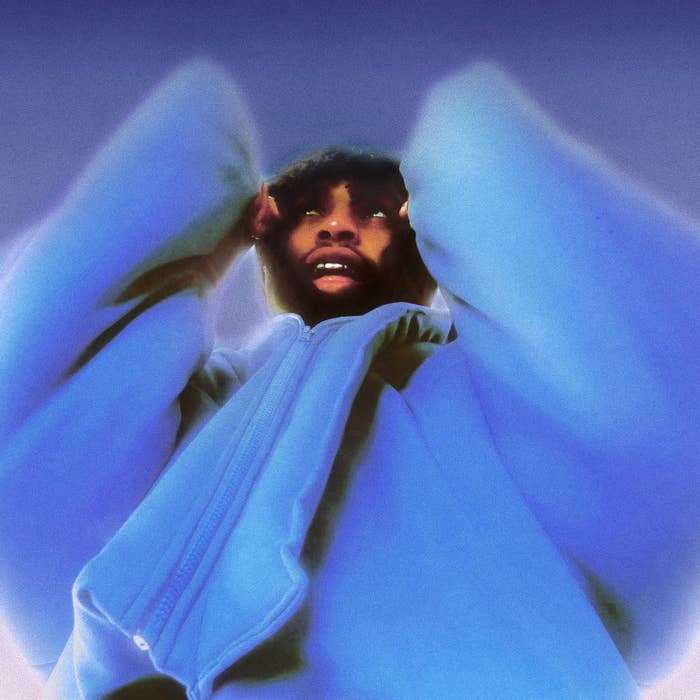 More than a year since the release of his last full length offering, 2020's Beautiful Havoc, SNOT returns with his latest album Ethereal.
The 14-track project is highlighted by the previously released singles "Go" and "Doja" featuring ASAP Rocky, as well as new guest appearances from Trippie Redd ("Alone"), Juicy J ("Halle Berry"), Kevin Abstract ("Eye Eye Eye"), Joey Badass ("How U Feel"), and more. 
In an accompanying press release, the Florida rapper touched on the meaning behind the title of his new album.
"It's called Ethereal because each song seems to belong to another world," he explained.
In an interview with Complex last year, SNOT opened up how he landed on his signature sound.
"It was as soon as I started singing," he said. "That's when I was like, 'Yo, this shit's fun.' I'm just trying to have fun. When I think too much about it, it starts to just fuck up my shit. The songs that are effortless, they're the ones that blow up. You see it on TikTok, kids are just finding one little part in a song, and that shit just blows up and goes platinum. I don't really do it for that reason, though. I just be having fun. It's always been like that."
Check out the music video for "Doja" by heading here and stream SNOT's new album now on all major platforms.