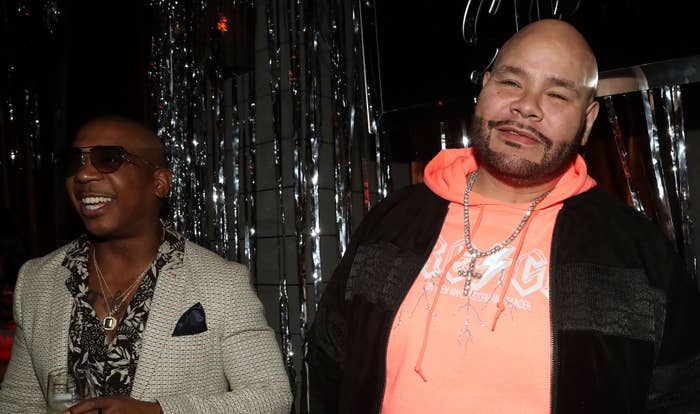 Ja Rule and Fat Joe faced off tonight in the latest installment of Verzuz, as the two rappers went hit-for-hit at Madison Square Garden's Hulu Theater in New York City.
Tuesday's battle comes on the heels of last month's match-up between Dipset and The LOX, which was also done in front of a live audience.
As expected, Ja leaned on his catalog of hit records, playing several Top 10 singles including 2000's "Between Me And You," 2001's "Livin' It Up," and 2002's "Down 4 U." He decided to bring out two of his collaborators Lil Mo and Vita, to perform their timeless collaboration "Put It On Me."
Ja Rule also brought out Ashanti, who also performed with Fat Joe—much to the delight of fans.
Meanwhile, Joey Crack showcased his wide-ranging discography, delivering chart-topping singles like 2005's "Get It Poppin'" and 2016's "All the Way Up" alongside deep cuts such as 1993's "Flow Joe" and 1998's "John Blaze." Crack also brought out Nelly to perform "Get it Poppin'" and "Hot In Herre."
Later on in the evening, Fat Joe gifted both Ashanti and Remy Ma Birkin bags.
But that wasn't all. Jadakiss came out at the end of the battle to perform Rule's Cool & Dre-produced track "New York," which of course also features Fat Joe.
Scroll down to see the some reactions to Ja Rule and Fat Joe's entertaining Verzuz battle.