Best New Music This Week: Danny Brown, Post Malone, IDK, and More
The best new music this week includes songs from Danny Brown, IDK, Francis and the Lights, Kanye West, Post Malone, EarthGang, John Mayer, and more.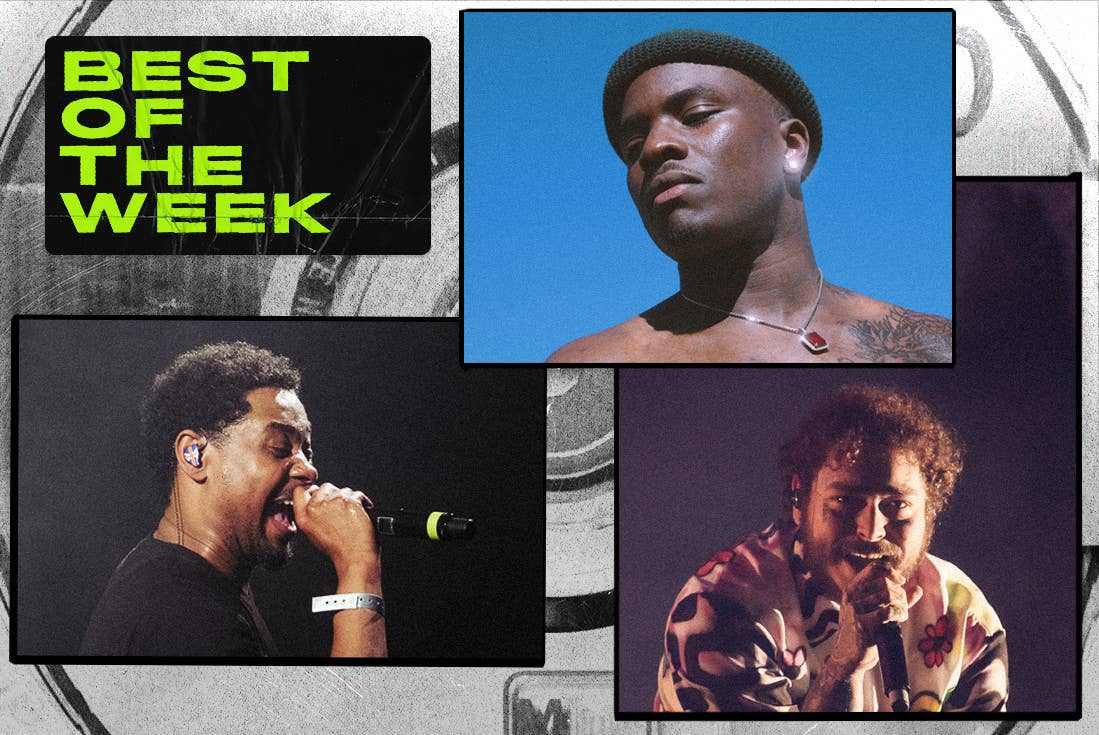 Complex Original
Image via Complex Original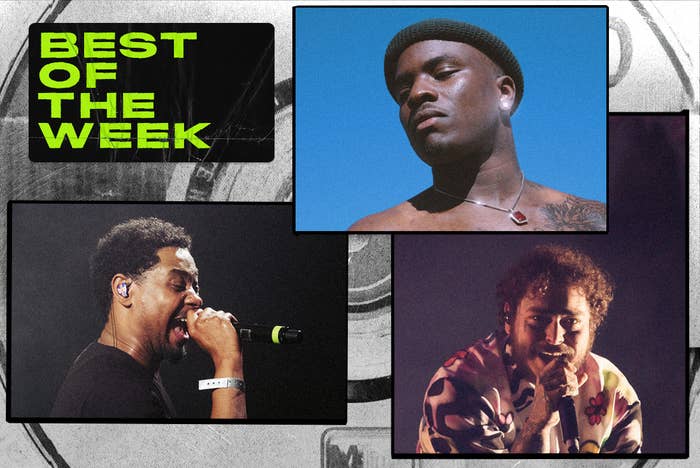 Post Malone's new album, Hollywood's Bleeding, headlined the week in rap releases, but it wasn't the only drop that made waves. We also heard new projects from EarthGang (Mirrorland), IDK (Is He Real?), Childish Major (Dirt Road Diamond), Lil Gotit (The Real Goat), and more. Beyond the full-lengths, some of the best new music this week came in the form of singles, including new songs from Danny Brown ("Dirty Laundry"), Francis and the Lights (the Kanye West and Bon Iver-assisted, "Take Me to the Light"), John Mayer ("Call Me Away"), and more. These are the best new songs this week.
Danny Brown, "Dirty Laundry"
Three years since his last project, 2016's Atrocity Exhibition, Danny Brown is back with "Dirty Laundry," the Q-Tip-produced lead single from his upcoming album, uknowhatimsayin¿. Tip's distinctively vintage production fits nicely alongside the eccentric rapper's off-kilter delivery, as the new track details Danny's ongoing cycle of public sex acts. In zany voices, he recounts fucking in Burger King bathrooms and laundromat rendezvous with strippers, which, given his history, are exactly the type of tales you want him to spin on the mic. —Brad Callas
IDK f/ J.I.D and Pusha-T, "Porno"
As the reigning Best Rapper Alive, Pusha-T is back to defend his title in 2019, submitting two of the best rap verses of the year with his guest spots on Benny the Butcher's "18 Wheeler" and Freddie Gibb's "Palmolive." This week, Push continued his feature run, lacing IDK with a scene-stealing guest verse on Is He Real? standout "Porno." Backed by a beat that sounds a bit like Tyler, the Creator's "Yonkers," the track doubles as a cypher, as all three rappers come through with straight bars. Don't sleep on the rest of the project, either. IDK is on to something. —Brad Callas
Francis and the Lights f/ Kanye West and Bon Iver, "Take Me to the Light"
Fresh off teasing the rumored tracklist and release date for his upcoming new album, Jesus Is King, Kanye returns with one of his first new songs since summer of 2018's Ye, in the form of a dual feature alongside Bon Iver on Francis and the Lights' new single, "Take Me To the Light," the second collaboration between all three acts after 2016's "Friends." The uplifting song features spiritual lyrics from Kanye and Justin Vernon of Bon Iver, but both artists take a backseat to Francis' '80s-inspired synths, which helps create a shimmering, atmospheric pop number. —Brad Callas
Post Malone f/ Travis Scott & Ozzy Osbourne, "Take What You Want"
Hearing Post Malone and Travis Scott on a track with Ozzy Osbourne is wild. But whereas most twenty-somethings' relationship with the iconic Black Sabbath frontman began and ended with MTV's early-aughts reality show, The Osbournes, the same can't be said of Post and Travis, who share punk-rock tendencies. As such, it's hardly surprising that "Take What You Want" lives up to the hype, as Ozzy delivers vocals in between verses from Malone and Scott, before the track finishes with a snarling electric guitar outro.
Rexx Life Raj and Kenny Beats, "Moonwalk"
While working on his new album, which is due later this year, Rexx Life Raj has whet fans' appetites with a pair of EPs (California Poppy and En Route) along the way. This week, Raj returns with "Moonwalk," a rumored single from his highly-anticipated upcoming LP. The track is a showcase of the California rapper's melodic style, signature wordplay and woozy flow, as Raj spits lifestyle raps that everyone can relate to: "Baggage claim like I work at Spirit, but it's only Spirit so you can relate to it." —Brad Callas
EarthGang, "Wings"
While it's lazy to draw comparisons between artists of two different generations, you can't help but think of Outkast when listening to Mirrorland, the new album from Dreamville's Atlanta duo EarthGang. In that same breath, then, album standout "Wings" is their version of "So Fresh, So Clean," Outkast's ode to gator belts, patty melts, and Monte Carlos. You couldn't draw up a more fitting end to Mirrorland, as EarthGang spends the closing number name-dropping local landmarks including Hartsfield-Jackson Airport, Interstate 85, and the Georgia Dome. "I've been living this way/Since my mom lost her daddy/Before Hartsfield was Jackson/Before 3 Stacks had the accent," he raps. "I ain't digging or dissing/Just emitting the facts." —Brad Callas
John Mayer, "Carry Me Away"
John Mayer's new single "Carry Me Away" arrives just in time for summer's end. The lovesick tune sees Mayer yearning for an adventurous summer romance, utilizing simple lyricism over quiet electronic beats and calm guitars. "I'm such a bore, I'm such a bummer/There must be more behind the summer," he sings in the opening verse. "I want someone to make some trouble/Been way too safe inside my bubble/Take me out and keep me up all night/Let me live on the wilder side of life." Exactly. —Brad Callas
Devin White, "Fever"
The weather in New York has taken an abrupt dip into fall temperatures already, which makes Devin White's new slow-tempo track "Fever" right on time. Over sensuous production reminiscent of some Daniel Caesar type shit, White kicks game to a woman about why he's the obvious choice. Summer's technically not over yet but, it is rapidly drawing to a close; the Cuffing Season Olympics will be here in no time, so let this track be your mood music to get a head start. And if you're into this, check out his wife SaVannah's new single "How I Do It" for a similar vibe from the opposite sex. —Frazier Tharpe