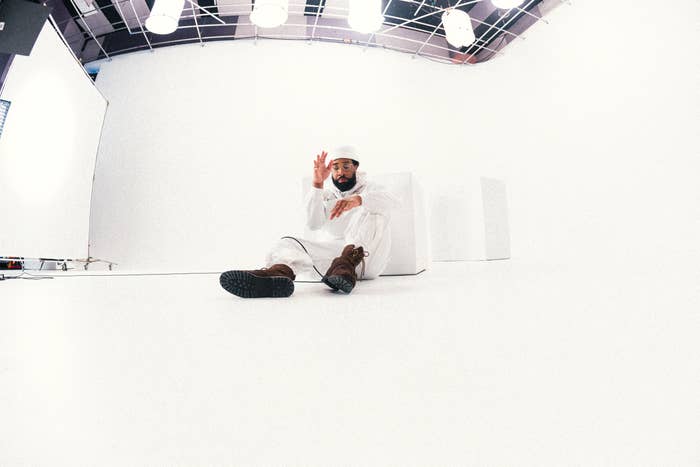 It's always a good day for hip-hop when two rap veterans collaborate on a record. Today, Juno Award-winning Toronto rapper Tona is back with a new single "Glory," featuring Kardinal Offishall. 
The track—produced by Toronto beatsmith The Kount—is reminiscent of any old school hip-hop anthem, merging cunning wordplay and vivid storytelling with striking 808s and streams of horns, as the high-level lyricists pay tribute to their artistic journey. 
"The one thing we always put emphasis on in our city of Toronto is unlocking new levels in our artistry as well as reaching new heights," Tona tells us. "To really just take a chance not knowing how things will turn out, there's a salvation we find in that as creatives. 'Glory' is the epitome of that."
Tona also took a moment to pay homage to Kardinal and describe his excitement to work with him again: "In our city of Toronto, we have legends and Canadian icons that literally were the first ones to break ground in the music industry when all else was very stagnant in our country and made it possible for artists to achieve international acclaim today. Kardinal Offishall was one of them." 
The Scarborough MC continues, "Literally paved the way for myself and a lot of artists in this country for their music to travel abroad. Working with that kind of legendary status for me is always a badge of honour showing that not only have I done my part to sustain my own artistry, but the work ethic is still highly respected."
Tona's latest single "Glory," featuring Kardinal Offishall, is streaming on all platforms now. Listen to it below.