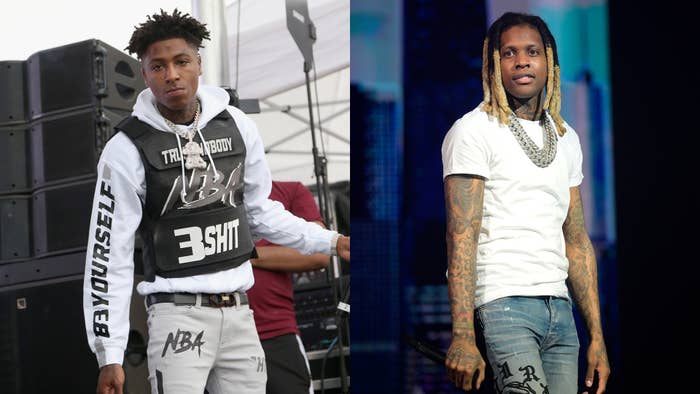 Lil Durk announced a delay for his upcoming album Almost Healed this week, and his bitter rival YoungBoy Never Broke Again is very happy about the news.
The Baton Rouge rapper revealed plans to drop his new record Richest Opp after Durk teased Almost Healed, but the last-minute delay left him without a release to duel against. "Bitch ass n***a," said YoungBoy in a video shared on social media, as seen below. "You pushed back, you better not ever try it again. Don't play with me." 
He also directly replied to Durk on Twitter in a pair of trolling tweets. "It been up you a bitch n***a stay down," he wrote. "'You bet not drop.' Bitch you ain't gone never troll off a gangster again."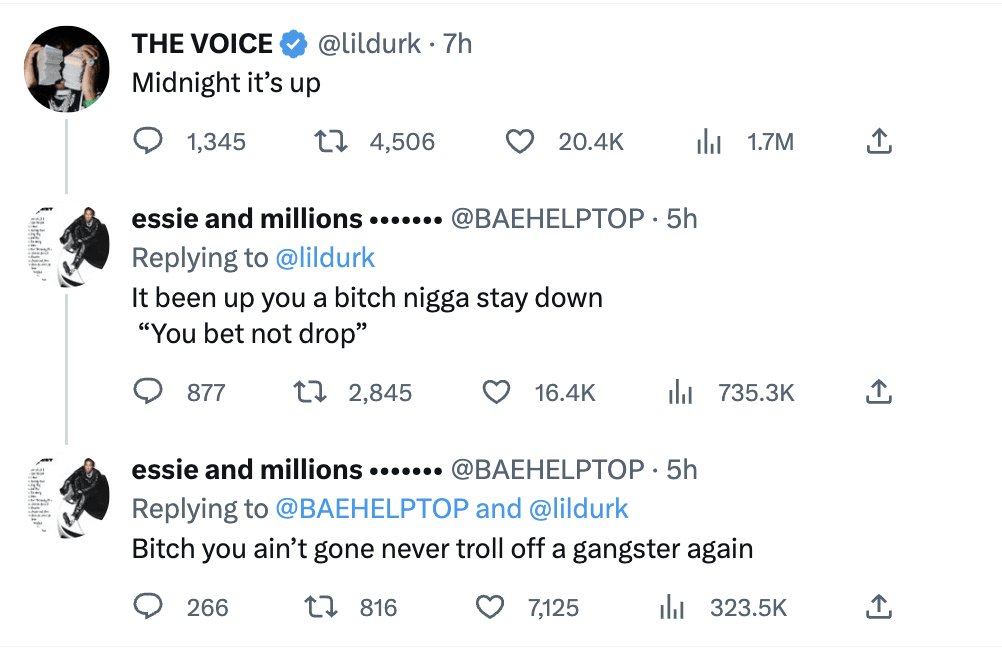 YoungBoy only announced Richest Opp this week after his beef with Durk heated up again following a claim from DJ Akademiks that the two buried the hatchet. In a series of tweets, he called Durk "a bitch" and called out Akademiks for fabricating the status of the beef. "You a pure fat hoe," he said to Akademiks. 
Durk was also one of the many rappers who served as a target on YoungBoy's "Fuck the Industry Pt. 2," in which he also took aim at Drake, Lil Yachty, and J. Cole. "Talked to Drake 'cross FaceTime, he wasn't feelin' me," he raps in the first verse of the Richest Opp song. "Told me that he fuck with Durk, damn, that shit gettin' to me/Told me that he like the shit I'm doin', but can't do shit with me/So, when we cross our ways, fuck what you say, bitch, you my enemy."
YoungBoy has been beefing with Durk ever since the latter's close collaborator King Von was fatally shot during a situation with Quando Rondo's crew, who is signed to YB's label.