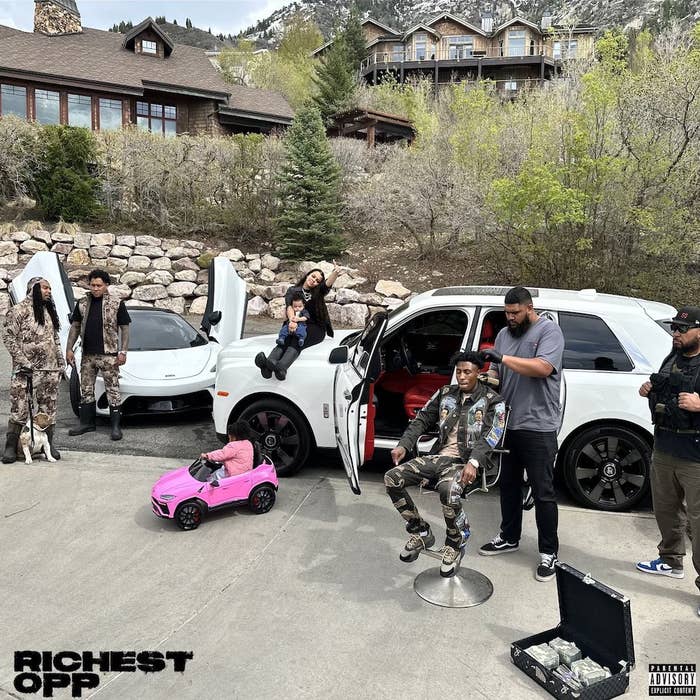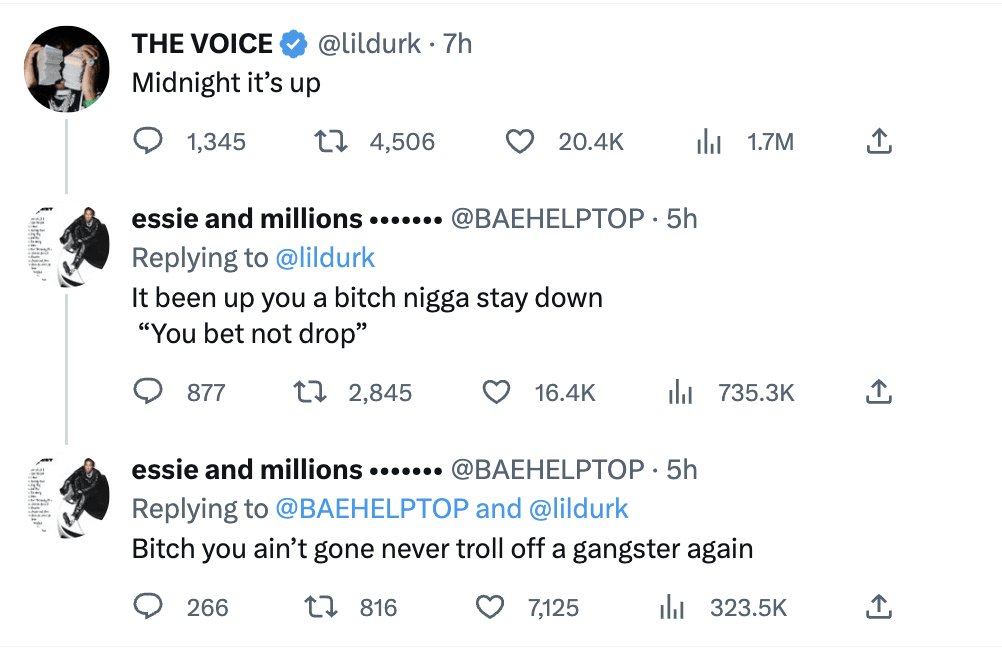 He also went to war with Drake, Durk, Lil Yachty, and J. Cole on the track "Fuck the Industry Pt. 2," proudly sharing the complete lyrics on IG.
Soulja Boy entered the chat earlier this week and slammed the rivals for intruding on "Soulja Season." He pointed out that his latest album, The Biggest Opp, was also set to arrive on May 12, and boldly predicted his record would move more units than YoungBoy and Durk's…combined.
"After this, I don't wanna see no more n***as dropping on the same date as me, n***a, on god," Soulja said, before calling YoungBoy and Durk "copycats." "All this back-and-forth crybaby shit, we not tryin' to hear that. Y'all n***as in the way."
YoungBoy fired back and accused Soulja Boy of trying to use him for promotion. "Ooh I swear I hate y'all hating ass bitches and n***as," he tweeted after revealing Richest Opp's full tracklist.
On Thursday night on IG he wrote, "Since they don't wanna let me off house arrest, I went north side on this tape, I tried 'stop the violence' they laughed at me."
YoungBoy's latest project spans 17 songs and features an appearance by Never Broke Again artist Ten. You can listen to the album below with Spotify.