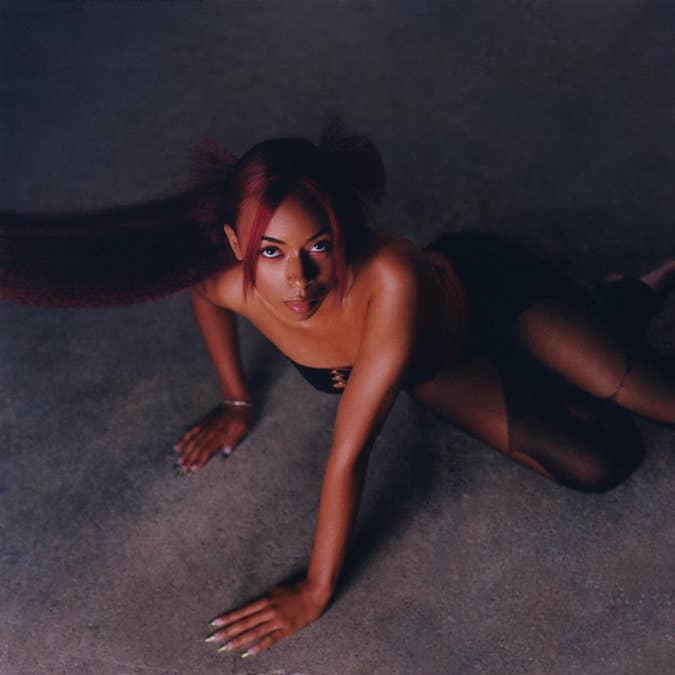 After a series of promising singles including "Skin Tight" featuring Steve Lacy, Chicago-born singer-songwriter Ravyn Lenae has shared her debut album, Hypnos.
Featuring appearances from Smino, Foushee, and Mereba as well as Lacy, Hypnos has been a long-time coming. Lenae first signed with Atlantic Records back in 2016, and she dropped two EPs through the label in the years that followed. Hypnos, however, is her biggest and best collection of songs to date. In addition to his featured appearance, Lacy produced other songs on the record, while Monte Booker, Teo Halm, and Kaytranda also contributed production.
"When you listen to the music, I hope you have a better understanding of me and even catch a better understanding of yourself," Lenae said in a press release. "As artists, we make music as a pathway to help other people understand certain aspects of their lives. I've gone through the tunnels and seen the light on the other side. I'm finding my way. I'm clearer on who I am and my power through music and lyricism. I'm pouring more into me, friendships, family, and music. Through all of that, I'm fulfilled."
To coincide with the release of the project, Lenae will also be embarking on a tour. She'll kick off the dates starting May 26 in Seattle, hop over to Europe for a few shows, and then wrap-up the tour in her hometown of Chicago.
Listen to Hypnos in full below via Spotify.