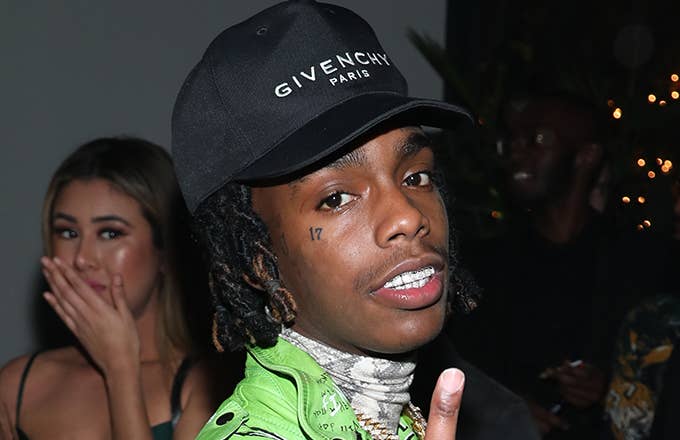 YNW Melly was arrested last month for allegedly killing two of his close friends in South Florida last year, with law enforcement claiming Melly fatally shot Anthony Williams and Christopher Thomas Jr. and staged the murders to look like a drive-by. He has since pled not guilty to two counts of first-degree murder. TMZ reports that the mother of one of Melly's alleged victims, Anthony Williams, has spoken out about the situation.
Jana Thompson said Melly was very close with her and her family prior to the murders, so much so that the 19-year-old rapper has a tattoo of her first name on his neck. "We opened up our homes and our hearts to them," Thompson told TMZ of Melly and his alleged cohort Cortlen Henry. She added that their not guilty pleas "feels like another stab in the heart to myself and my family." The 'Jana' tattoo on Melly's neck can be seen in numerous pictures of the rapper.
Thompson continued, "It's inconceivable that these very people are the ones responsible for this horrifying murder. I will not stand idle and will fight vehemently for justice." She is considering filing a civil suit against Melly and Henry and is already exploring possible options with law firms. 
Melly's mother, Jamie Demons-King, claimed Anthony Williams sent threatening messages to her prior to his death.