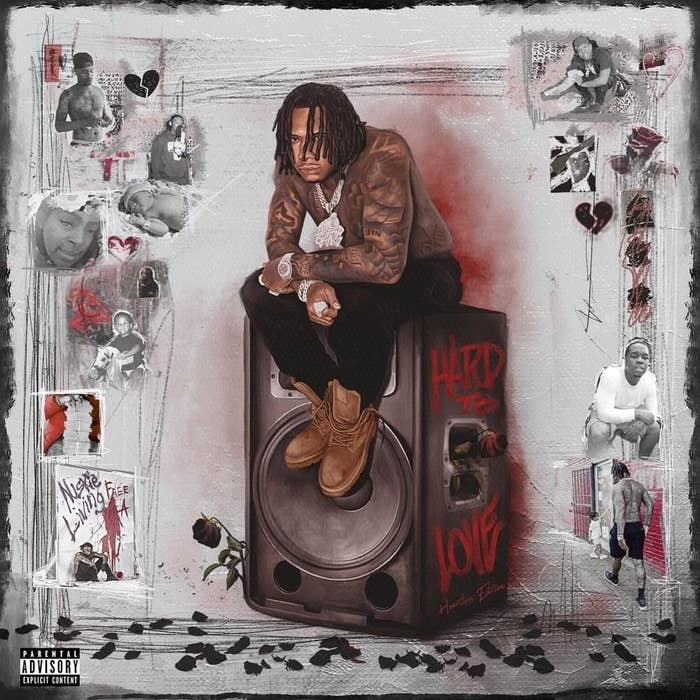 Following a brief delay, Moneybagg Yo has shared his new project Hard to Love.
The 20-track effort was announced earlier this year and includes the long-teased song "Ocean Spray." Features on Hard to Love include Future, Fridayy, Lil Durk, GloRilla, Fat Wizza, and YTB Fatt, who shows up twice. Hard to Love serves as the long-awaited follow-up to Moneybagg's 2021 No. 1 album A Gangsta's Pain.
In the lead-up to the release of his latest, Yo sat down for an interview with Speedy Morman and revealed just how much money he's fetching per live show these days. In fact, he said he once got paid $200,000 for a single gig. "That set the standard, $200K a show," he said. "I'm still a hustler, I'm a street n***a at the end of the day so I understand business, too. So it's like, everybody ain't got the $200K, I ain't going no less [than] $150K though, we're gonna make it happen."
Originally Hard to Love was scheduled to release on May 26, but the Memphis rapper announced a last-minute delay to let Taylor Swift's Midnights (The Til Dawn Edition) shine. "I just got the news my li'l baby Taylor dropping tonight," said Moneybagg in a video where he sat in a Ferrari while blasting the title track from Swift's 2019 album Lover. "I ain't gonna lie, y'all know how I feel about Taylor, man, so I think I'ma push Hard to Love back. Just a few days, y'all be patient with me, man. Let Taylor have this shit."
Listen to Moneybagg Yo's Hard to Love below.