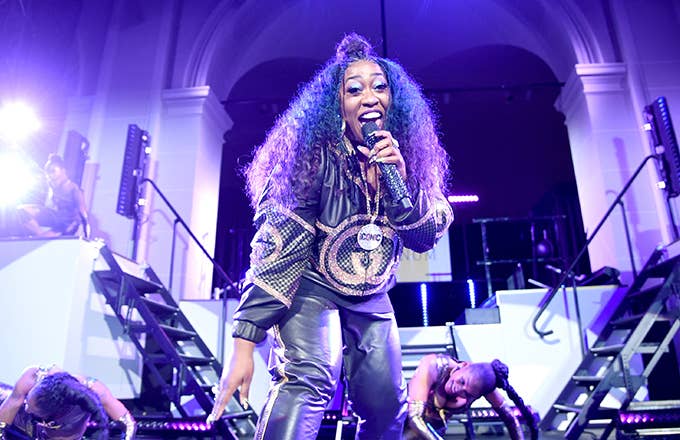 Missy Elliott is without a doubt one of the greats, and she's pretty much just proved that by becoming the first female rapper to ever be nominated for inclusion in the Songwriters Hall of Fame. Associated Press reports that she's up for inclusion in the Hall of Fame next year, running up against the likes of Mariah Carey, Chrissie Hynde, Vince Gill, Mike Love, Jimmy Cliff, Jeff Lynne, Cat Stevens, John Prine, Lloyd Price, Tommy James, and the Eurythmics, among others.
Songwriters are eligible for nomination when they've been writing published songs for around 20 years, and with her debut studio album Supa Dupa Fly turning 20 last year, she's finally up for nomination. Six songwriters or songwriting groups will be inducted into the Hall of Fame next year on Jun. 13. If Missy is inducted, she'll become the third rapper to ever enter the Hall of Fame, joining recent inductees Jay-Z and Jermaine Dupri.
Members of the Hall of Fame will vote for three non-performing songwriters and three performing songwriters before Dec. 17, with the inductees to be revealed before the ceremony at the 50th annual Induction and Awards Gala in New York. With a rich discography producing and writing for other artists as well as her own, Missy is looking like one of the strongest candidates for next year's inductees, so here's hoping she gets the recognition she deserves.