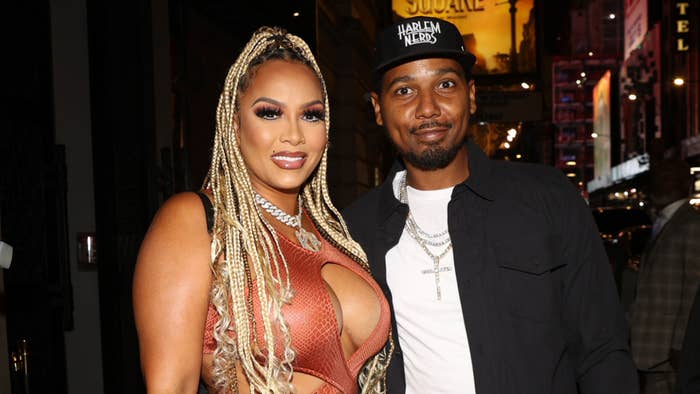 In a post shared on his Instagram Stories, Juelz Santana has responded to rumors that he cheated on his wife Kimbella Vandehee.
"I pride myself on being faithful cuz there was a time I wasn't," the Dipset rapper wrote in all caps on Instagram. "I don't/won't cheat on my wife. Dats how I knew I was ready to get married. Cuz I knew I was ready to fully commit to my wife so no matter were [sic] we stand @ the moment as long as we married I would/will never brake my vows I'm hers!!! That's fact. No [bitch] will ever get to hold that over her. Sign, Juelz Santana … 4 any1 wondering or trying 2 be slick."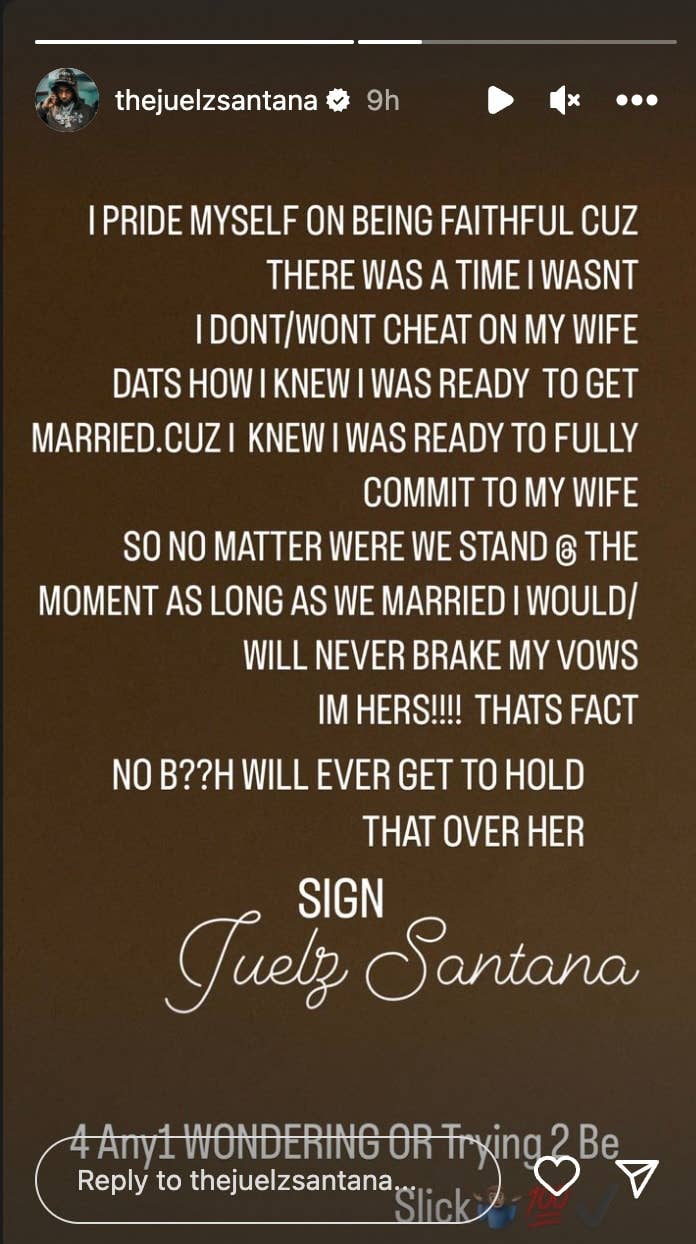 Santana and Vandehee have been romantically linked in an on-again, off-again relationship since at least 2009. The couple share three children together, and they finally tied the knot in 2019. During an appearance on Drink Champs last year, Santana proclaimed that he hadn't cheated on his wife for five years. Ever since he decided to become a married man, he's reiterated multiple times that he's strictly monogamous.
The post from Santana comes not long after he teased his new "visual album," which is tentatively titled We In Motion. In a photo of a white board, the Gangsta Grillz-presented tape boasted countless star-studded guests. Names included on the list included A Boogie Wit Da Hoodie, Meek Mill, Dej Loaf, Young Thug, Lil Durk, Lil Wayne, and Jim Jones. He's yet to announce a release date for the project, but he's teased that it's on the way "soon."