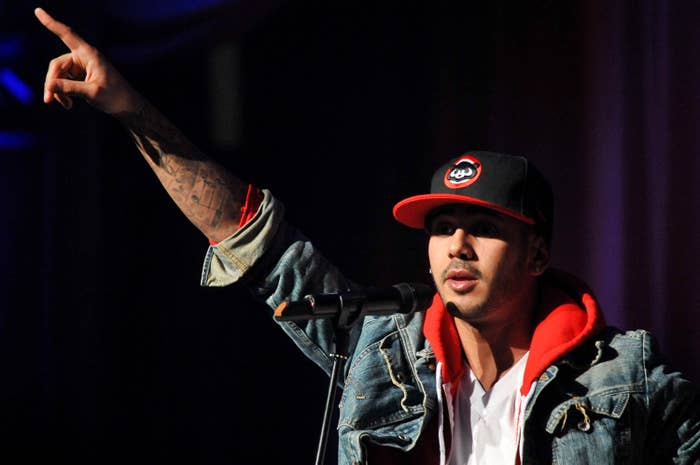 Multiple aspiring Canadian artists have accused Danny Fernandes of taking thousands of dollars after initially agreeing to help each of them with their careers.
CBC News investigated the accusations over many months, detailing the stories of artists who were victimized by the 37-year-old singer's behaviour.
Glen Pretty, an Ontario-based artist, initially paid Fernandes $2,500 to record a song. Over six months, Pretty had given Fernandes approximately $55,000. Some of the funds were for recording, but the "Private Dancer" singer used the remaining amount for personal use. Pretty filed a lawsuit against Fernandes in 2021 and subsequently won. A judge in the Ontario Superior Court ordered Fernandes to pay it back, though he has yet to repay Pretty.
The investigation followed the stories of Vancouver artist Harman Maddhar, Toronto singer-songwriter Ian Swenson, producer Collin Feliz, and Denise Arjoon-Singerman, who only wanted Fernandes to follow through on his commitment to tattooing her on her wedding day. All of them claimed Fernandes had taken thousands of dollars from them without following through on his promise to help them with their individual endeavours.
Though all four of these stories are different, the common denominator was Fernandes, who blamed the ordeal on his drug use in an email to CBC News. He then told the news outlet that he was in rehab and is currently sober.
Fernandes rose to Canadian fame in 2008 when he released his single "Private Dancer" with Belly. The hit wound up living on his Intro album which also featured popular tracks like "Fantasy," "Never Again," and "Curious" with Juelz Santana.
The Mississauga-born singer's prominence continued through the early 2010s when he released songs like "Hit Me Up" featuring Josh Ramsay and Belly, which wound up being his highest-charting track to date.
His popularity began waning after his third album Breathe Again which failed to spawn a hit like any of his past singles.