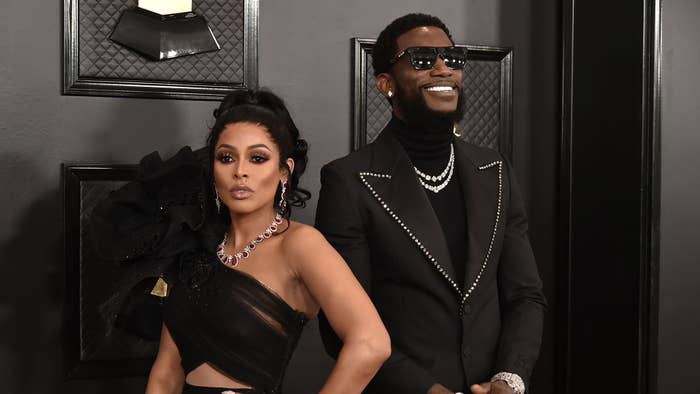 Gucci Mane's wife Keyshia Ka'oir says he paid five figures toward funeral costs for 1017 Records signee Big Scarr, despite recent claims to the contrary.
The rising Memphis artist died last month at age 22, and Gucci was among those to share tributes to him. Scarr was signed to Gucci's record label, but his brother, artist Quezz Ruthless, said the 1017 founder was ghosting Scarr's family over funeral expenses. Sister Alexandra Woods furthered the allegations, also saying Guwop asked for Scarr's 1017 chains back after he died of an accidental overdose. 
Ka'oir fought back against the accusations, showcasing receipts from the funeral home that laid Scarr to rest.
"Payment directly to funeral home!" she wrote on her Instagram Stories alongside one $10,000 receipt from N.J. Ford & Sons Funeral Home. "Leave my husband alone. … He did this out of the goodness of his heart!"
A follow-up post showed two receipts for $10K apiece. "$20K total! @laflare1017 what u did to these folks mane!!" Ka'oir wrote. Gucci reposted that one on his Stories, offering no further comment.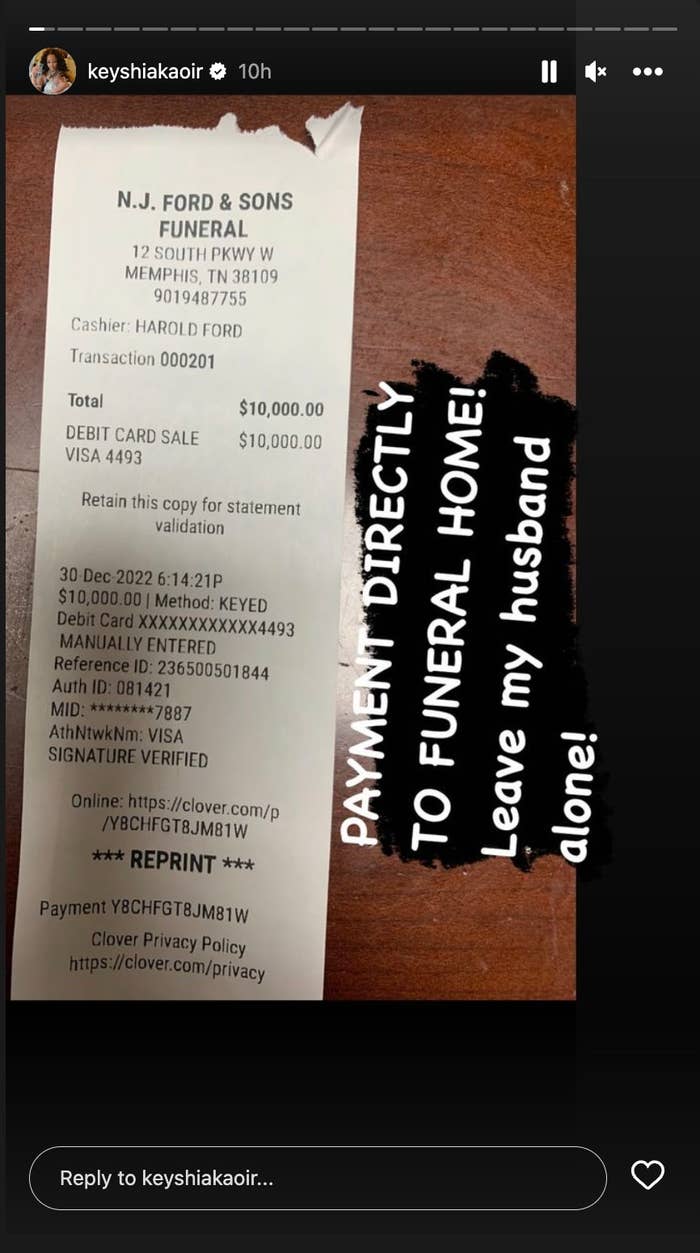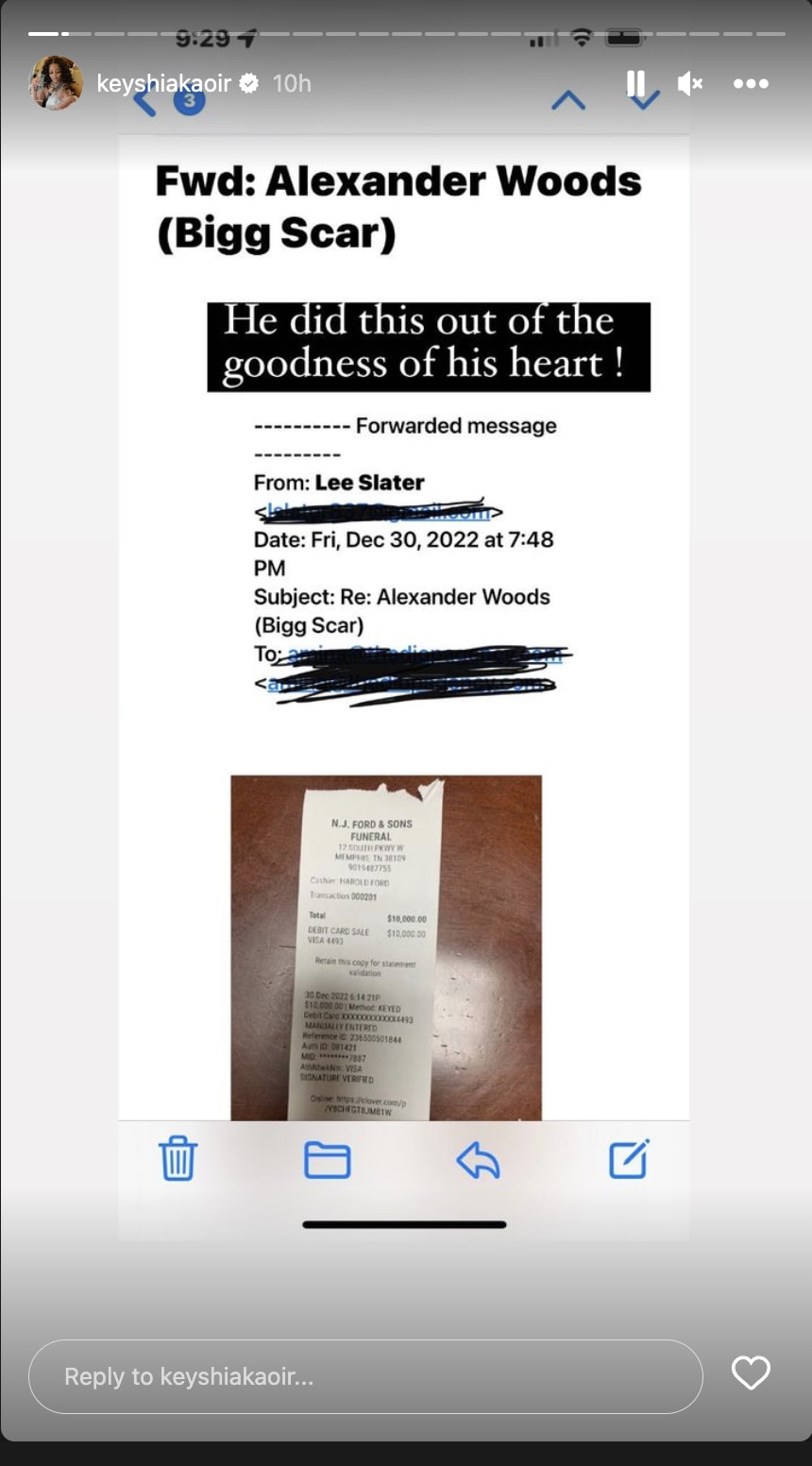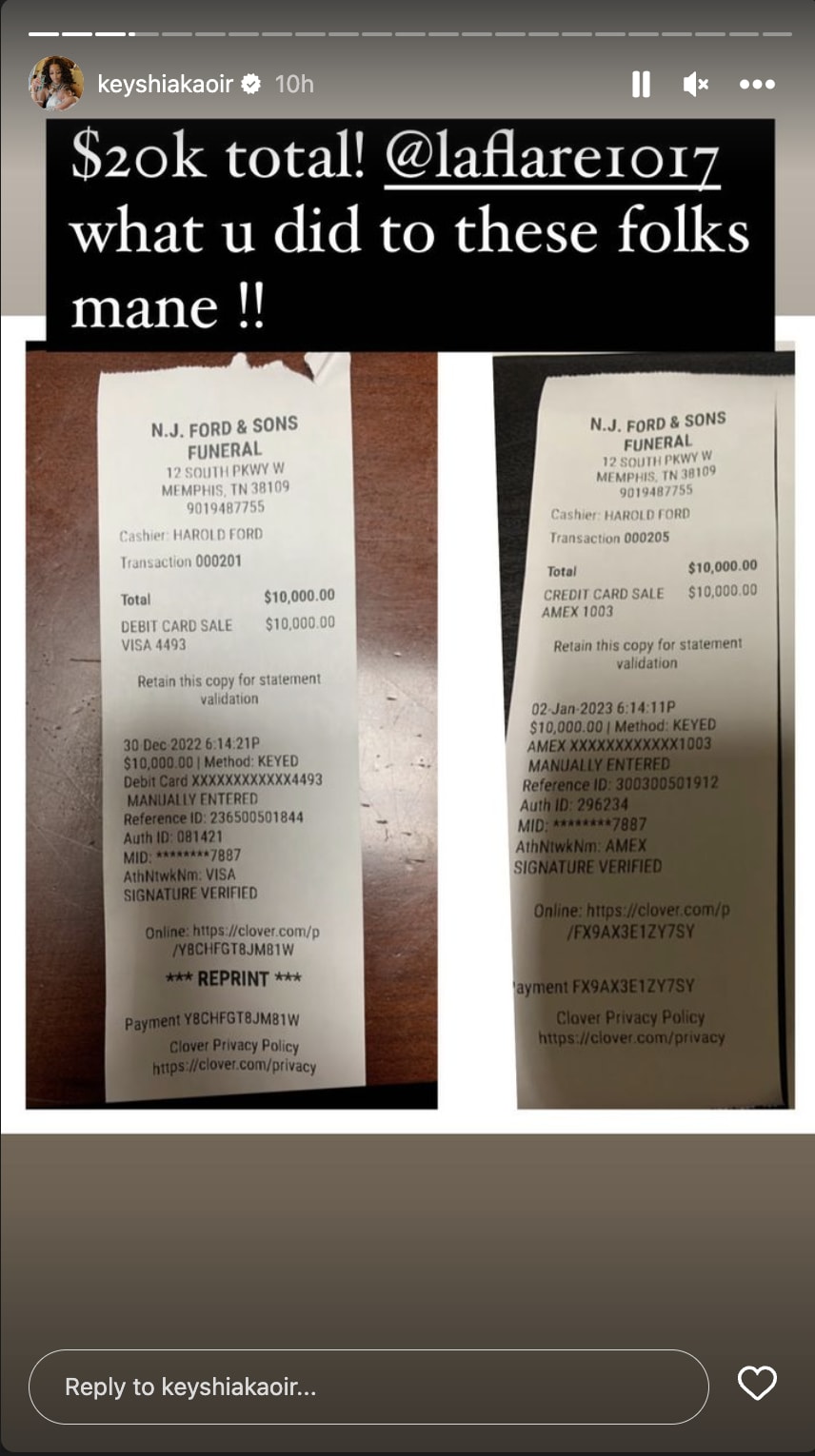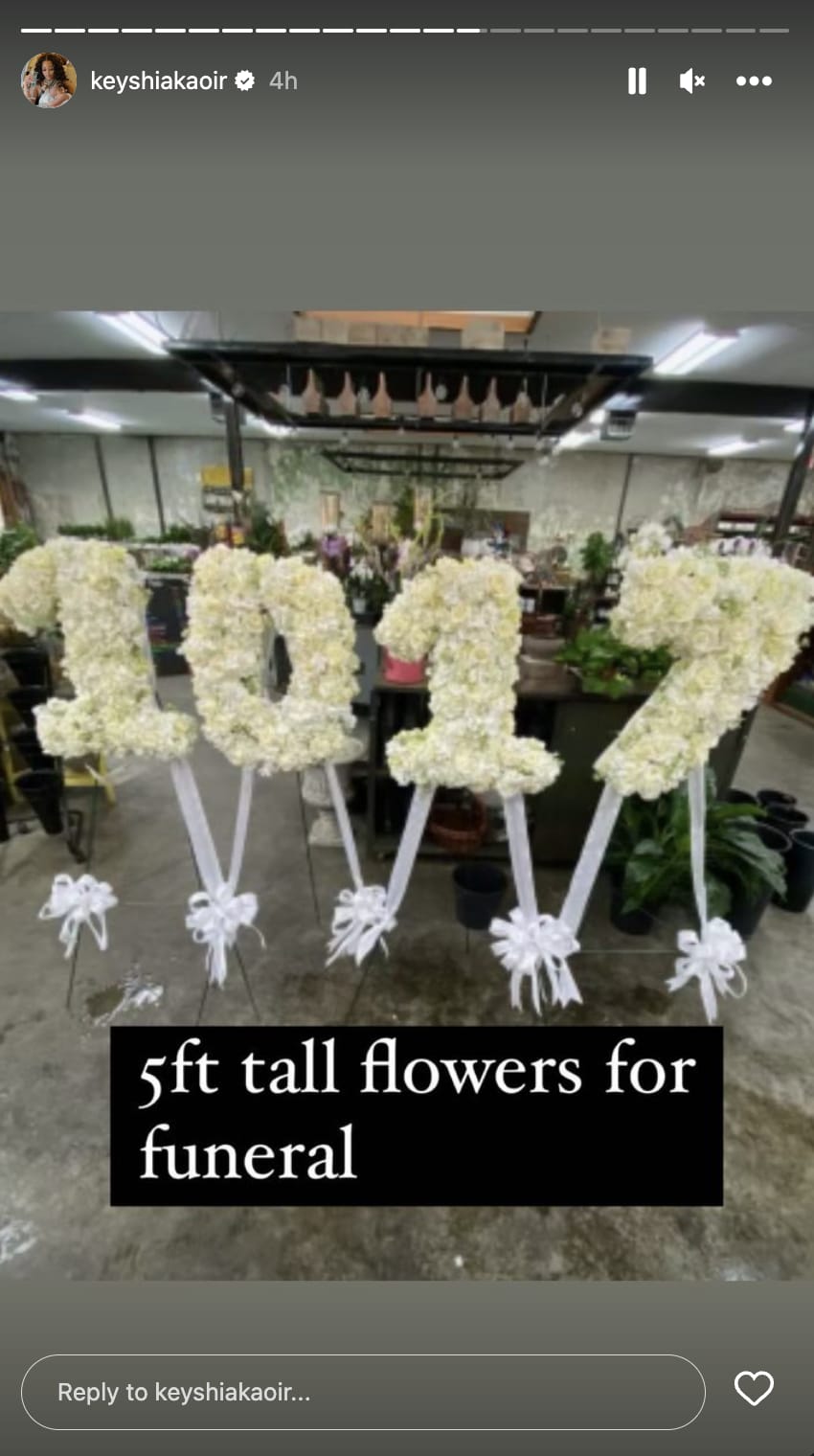 On Monday, Big Scarr's father went on Instagram Live to confirm the money was in fact sent, attributing $10,000 to Atlantic Records.
"Atlantic, they sent they 10 bands. Gucci, he sent his 10 bands. I covered the rest," Scarr's dad said in the lengthy stream excerpted below. "I appreciate that, big time. Certain things were said that shouldn't have been said. It was wrong. … Gucci and them, hey, they the best thing that ever happened to my son."
Earlier in the stream he stated, "I'm the spokesperson for my family. Nobody speak for my family." The grieving father also specifically shouted out Atlantic and Guwop for giving Scarr a "major, major chance."
Responding to Ka'oir's receipts, Woods said on Instagram Live (as seen below), "$10K ain't shit...my brother worth more than $10K. … Like, the money don't even matter, you asking for the chains back. But anyways, the funeral will get paid for regardless."
She acknowledged $20K was sent but repeatedly stressed, "Gucci ain't help with shit."
Brother Quezz Ruthless' confrontational remarks to Gucci on IG Live last week included, "You could've just said you ain't have the money. … Bro, when they text you and asked you about Scarr funeral, cuz, you told them folks that Keyshia birthday coming up. Man, y'all rich. Y'all can celebrate her birthday any day."