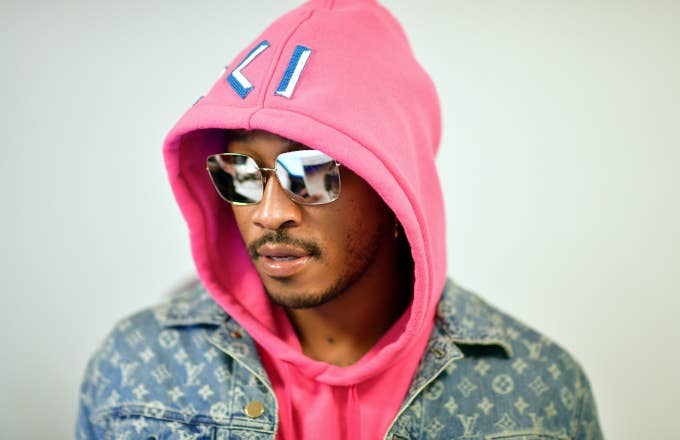 Future is scheduled to drop his highly anticipated seventh studio album, The WIZRD, later this week (Jan. 18). In the lead-up to its release, he's already gifted fans with "Jumpin on a Jet" and "Crushed Up," but he has at least one more tease before Friday. Posting on his Instagram, the Atlanta rapper has revealed the tracklist for The WIZRD, which will feature appearances by Travis Scott, Young Thug, and Gunna.
Mostly a solo affair, The WIZRD includes 20 new tracks. "1-18-19 Thanks to my family and fans for your patience... been a journey, finally we here," he wrote alongside the tracklist. Check out his post below.
Recently, Future revealed that The WIZRD will put a pin on his current deal with Epic Records. "This my last album out of my deal," he told Big Boy. "This the deal that I started. This my last album, so it's gon' be finishing it."
He added: "I already had another deal planned so it's kicked right in after this deal stops." It's unclear at this time if Future re-upped with Epic or decided to go with another label.
Check out his documentary on The WIZRD here, and look out for the album when it drops this Friday. Those looking to cop gear for this latest project can visit his official website for hoodies, T-shirts, and beach towels.