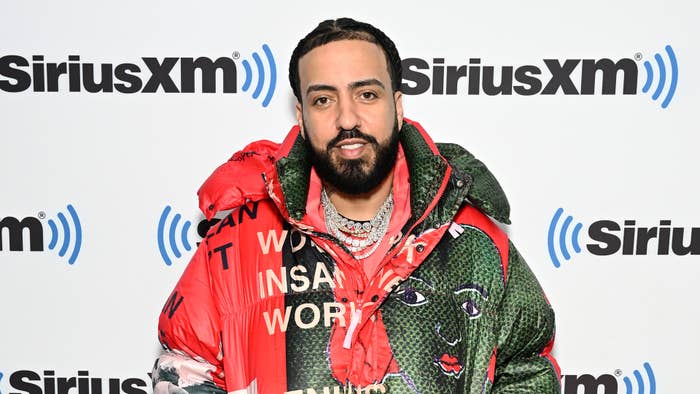 French Montana is facing a lawsuit over a shooting that took place when he and Rob49 filmed the video for "Igloo" in Florida earlier this year.
Per TMZ, plaintiff Carl Leon has alleged he was asked to be an extra in the music video at The Licking at Miami Gardens restaurant in January, and was injured when a shooting took place. French reportedly made the decision to move the production of the video to the restaurant following a robbery across the street, but at some point in the filming an "unknown individual caused severe injury" to at least ten people.
The lawsuit claims that the Miami Gardens police department investigated the incident, and found that the rapper failed to get the required permits to film the video and ensure a safe set. When the shooting took place, Montana said that he was at the restaurant not to shoot a video but to celebrate the release of his most recent mixtape with some friends. "We unfortunately were at the wrong place, at the wrong time when an incident took place that left people hurt," he said.
Leon is seeking $50,000 in damages in the lawsuit, but French Montana's representative Ted Anastasiou denied his client had any responsibility for the incident. "Carl Leon was never invited to the restaurant at the night of the incident," said Anastasiou. "His interest in litigation is solely to exploit and benefit financially from it, and his re-imagining of his invitation and current statements are simply an egregious profit play and publicity stunt."
The rapper's rep added that they reject Leon's claims. Miami Gardens police chief Delma Noel-Pratt previously blamed the rapper for the shooting, citing the lack of necessary permits for a music video shoot.