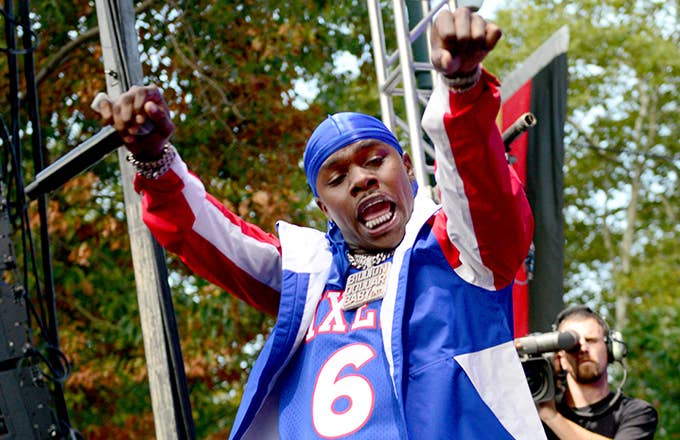 North Carolina rapper DaBaby only released his breakthrough project Baby on Baby in March, but he's already gearing up to drop the follow-up. In an interview with Charlie Sloth on Beats 1, DaBaby confirmed that his new record is called Kirk and could drop any week now. "When is it coming?" he was asked. "Exclusive for Charlie...three to four weeks. On God, Charlie, three to four weeks."
He didn't reveal too much in the way of details, and he refused to offer up a solid release date, but he did tease two big features for the record. "I got a song with all three members of the Migos," he teased. "I got something with Chance the Rapper and somebody else on the song." DaBaby recently collaborated with Chance on "Hot Shower," one of the highlights from The Big Day.
"See, I'm done. I can't talk about it, I'm going too far," he added.
So fans of DaBaby's distinctive flow definitely have another project to look forward to before the end of year, and if what he said about the release timeframe is true, it'll be arriving before September is over. Before then, however, DaBaby will also show up on Post Malone's new album Hollywood's Bleeding, which drops on Sept. 6.