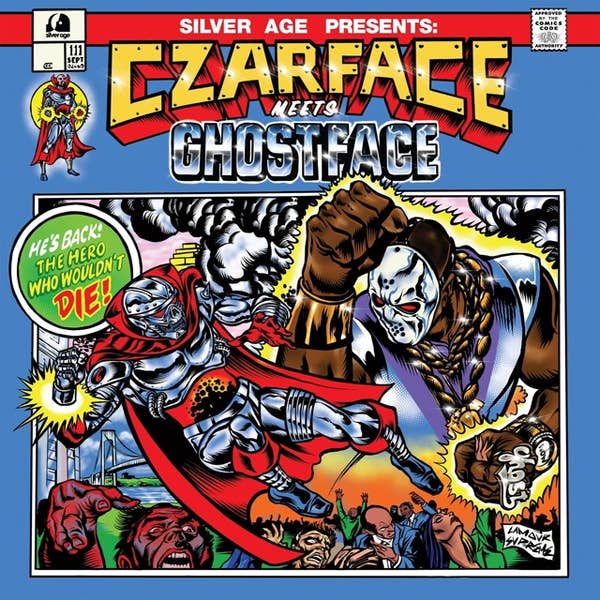 Inspectah Deck is teaming up with his Wu-Tang Clan bandmate once again. As part of the trio Czarface, alongside 7L & Esoteric, Deck has joined forces with Ghostface Killah for their new album, Czarface Meets Ghostface. Produced entirely inhouse by 7L and Jeremy Page, the Silver Age-released project acts the perfect reminder of what all four artists involved are capable of.
Taking on a Saturday morning cartoon style that works wonders with the voices of Deck and Ghostface in particular, the production is layered with samples and hard-hitting drums. New York City soul singer Kendra Morris also stops by for two appearances on the album. Czarface Meets Ghostface follows the release of their last collaborative effort, Czarface Meets Metal Face, their 2018 album with MF Doom.
Listen to the album above via Spotify, or purchase it here.
To coincide with the release of Czarface Meets Ghostface, Czarface has teamed up with Arvin Goods to release a small collection of sustainable socks. The three pairs will be sold on Arvin's official website as well as Czarface's merch store. They will also be available at Zumiez stores.