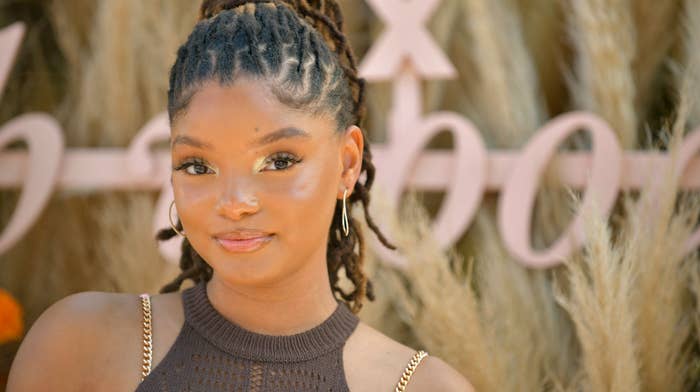 Halle Bailey can do some seriously special things with her vocals, but we're just now learning that those pipes can make her co-stars cry. 
The Chloe X Halle singer and soon-to-be star of Disney's live-action adaptation of The Little Mermaid did that for the film's co-star Melissa McCarthy, the actress has revealed in an interview on Watch What Happens Live  on Thursday. McCarthy, who is set to play Ursula in the movie, was presented a fan question on the potential of Bailey having original songs in the film when she shared what it was like to hear her voice on set. 
While McCarthy admitted that she'd "be killed for anything I say," she still spoke about Halle's version of a song in the film and what it was like to hear it for the first time. 
"I had a truly, really — not weird reaction, just overwhelming," she said. "It's so beautiful and it's from such a — it's just different. That girl has got roots down and she sings from her heart. When I heard it, there were like seven of us that just burst out crying because we had not heard it."
The actress continued, sharing that Bailey—who is poised to perform at Something in the Water alongside her sister next weekend—is a "remarkable young woman in every moment, how she is on set, how she is as a person."
"I burst out crying," she said. "And now I realize, now she's thinking, 'There's a really old woman in front of me crying and this is weird.' But I couldn't get it together."
Of course, Halle showed her costar some love after the interview, tweeting this week that what McCarthy shared was "was so kind," with a few different heart emojis.