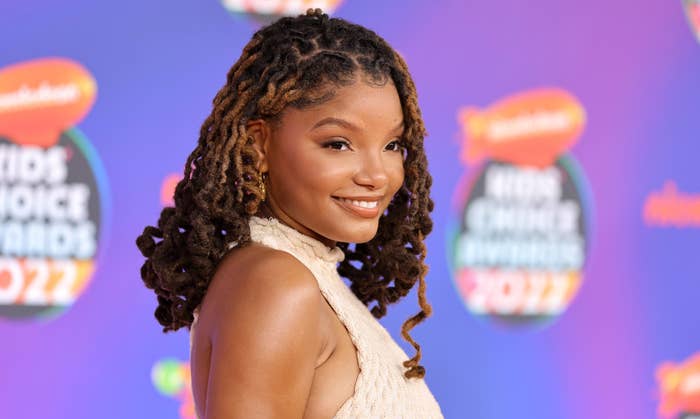 Earlier this week, Halle Bailey turned heads at the Nickelodeon Kids' Choice Awards, as her and sister Chlöe showed up on the orange carpet looking their absolute best.
Halle's look appears to have caused a stir, as the 22-year-old artist took to Twitter on Thursday to shut down rumors that she recently got breast implants.
"Lmaooo not y'all thinking i got boob implants whattt [crying emoji]" Bailey wrote. "No ma'am. God gave me these and gave chloe the booty [laughing emoji]."
Halle is set to star in the role of Ariel in Disney's live-action adaptation of The Little Mermaid. The singer spoke to Entertainment Tonight at Nickelodeon's Kids' Choice Awards about potentially recording an original song for the film.
"That would be so cool," Bailey said. "Yeah, I mean it's always a dream, so, I've just been writing and stuff, but I'm so excited."
Bailey has also been cast in the upcoming remake of 1985's The Color Purple.
"I mean, it's historic because we grew up watching The Color Purple, everybody knows the story, so, I'm just grateful to be a part of it and bringing my own thing to it," she said about the film.