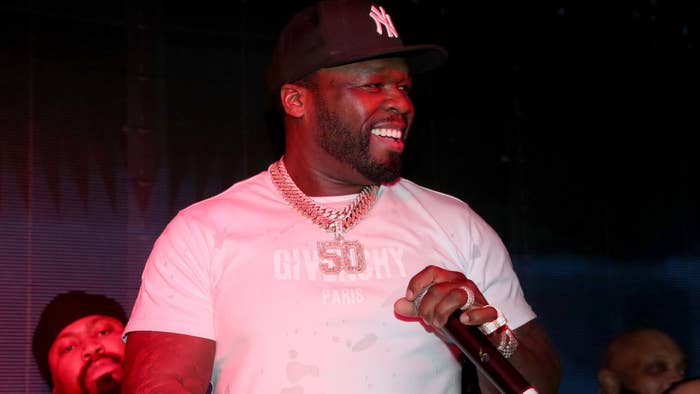 50 Cent promised Mo'Nique a role in BMF, and now he's promising "progress" like they haven't seen before. 
After casting the comedian as Goldie in the forthcoming second season, and previously sharing that industry figures like Tyler Perry and Oprah Winfrey should "apologize" for "blackballing" her, Fif engaged in a new exchange with Mo'Nique on social media this week. 
"I want to talk right to our baby, from one Black woman to that beautiful, pure-hearted Black man, and let me be clear, I'm saying Curtis '50 Cent' Jackson is a pure heart," Mo'Nique said in an Instagram video, before adding that Fif is a "king."
Mo'Nique then called out fans who've said she hasn't thanked Fif enough or "ain't say nothing to 50," explaining that the pair doesn't "have to have our relationship online."
Fif responded on Twitter, telling the comedian that they will "progress at a pace they haven't seen before" and that they'll "work like we gotta make up for lost time."
This past week, Mo'Nique went back and forth on Instagram with DL Hughley over a contractual debate, as they both argued that they were promised a headlining slot during the Comedy Explosion in Detroit. Hughley offered up his "Deal Memo" from the event, and Mo'Nique shared her own contract, but overall, the two couldn't come to a joint conclusion on who was meant to headline. 
"And, just so you know the promoter already told my team before the show that you didn't have a signed agreement, that's why I'm not surprised you're using a deal memo," Mo'Nique wrote. "That said maybe they lied and you actually have a contract. If so the promoters have put themselves in a terrible position to have more legal action taken against them, beyond malicious concealment for breaking the contract at the last second. That said, D.L. we the people will be waiting for your signed agreement."