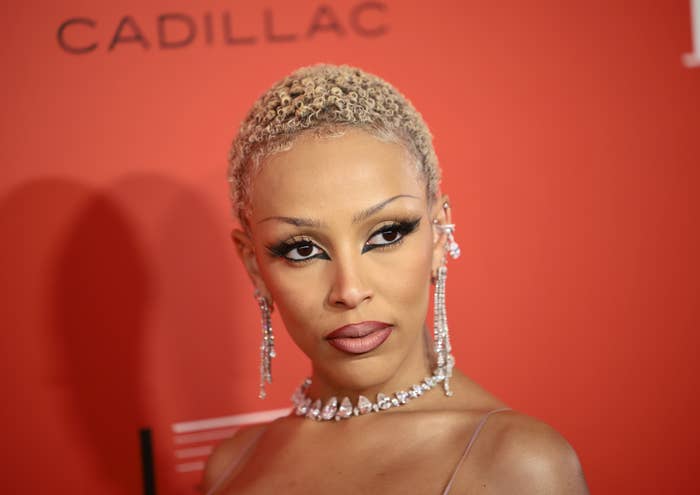 Doja Cat said what she said and is unbothered by fans who decide they're moving on.
The "Paint The Town Red" rapper has been making headlines lately for a number of head turning statements she's made on social media that have left fans feeling soured. In recent months, Doja has said her last two albums are "cash grabs" that her fans "fell for," that she refuses to tell fans she loves them, and that she denounces the fandom name Kittenz.
A number of Doja Cat fan accounts have deactivated in light of Doja's remarks and the rapper has since seen a notable drop in followers. The exodus isn't lost on her and she finally addressed the matter on social media.
"Seeing all these people unfollow makes me feel like I've defeated a large beast that's been holding me down for so long and it feels like I can reconnect with the people who really matter and love me for who I am and not for who I was," she wrote on her Instagram stories Wednesday morning. "I feel free."
Complex previously reported Doja lost 300,000 followers on Instagram, bringing her total down to 25.7 million (July 25). Her latest follower count is now 25.1 million at publishing time, suggesting an estimated 500,000 dip in followers.
It's not all bad news though. Doja is set to play arenas on "The Scarlet Tour" in North America on October 31 with guests Doechii and Ice Spice. We're sure that between the acts on the bill, she'll still have plenty of fans to fill up the seats.