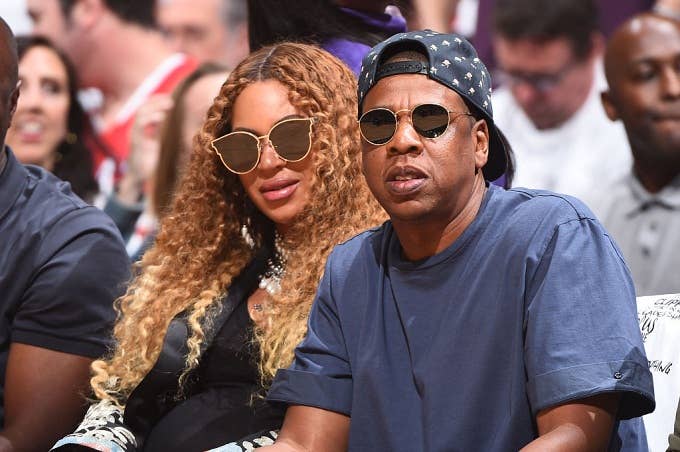 Presale tickets for Beyoncé and Jay Z's On the Run II tour went on sale Wednesday, and fans may have broken Ticketmaster. Members of the Beyhive stormed the site at 9 a.m. with Live Nation presale codes at hand. As they logged in to cop tickets for one of the 35 stops on the international Lemonade-meets-4:44 tour, the site crashed for some, and wait-listed others until there were no presale seats available for their dates.
All this stress put the Beyhive in full chaos mode. After fans tried and failed to snatch their early tickets, they went on Twitter to drag Ticketmaster. "Ticketmaster royally screwed this Beyonce presale up. No tickets really?" one fan tweeted.
The couple officially announced their second joint tour on Monday, confirming speculation that broke out last month. Their last outing, in 2014, followed Bey's self-titled album, and this time around both of the Carters have fairly recent projects they have already toured independently. The subject matter of the albums has made many fans wary of what a new combined tour would look like, since they openly discuss the couple's marriage woes and Jay's admitted infidelity. The rapper also confirmed at the end of last year that a joint album has long been in the works, so it's possible the new tour will be focused on that record instead. 
For fans who don't get a chance to see the show live, hopefully the second iteration will also be accompanied by an HBO special like the original. 
See the Beyhive go berserk below.