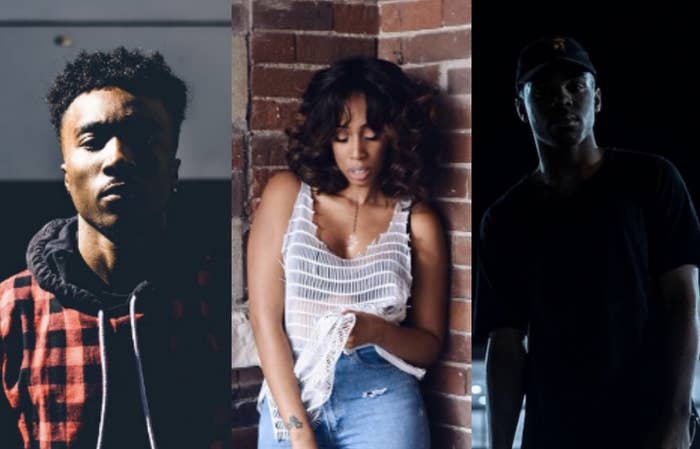 Toronto's music scene has held onto the global spotlight for over a year now. The city boasts a trio of superstars in Drake, The Weeknd, and Justin Bieber, all of whom are responsible for sustaining Toronto's new image. These three artists are coexisting at the height of their careers, and their dominance of the charts has pushed the six to brave new heights. Naturally, the main artists benefiting from this stimulus package, exist and operate within the downtown core.
Brampton is a thirty minute drive outside of Toronto. The sprawling suburb is culturally diverse and home to over 500,000 residents. Some of these Bramptonians have recently risen to success and are now contributing to the Toronto sound. Historically an afterthought, the town is now getting its long overdue recognition, thanks to natives like Roy Woods, Tory Lanez, Alessia Cara, as well as super producers WondaGurl and Eestbound.
Finally, Brampton can now be proud of something more than having the best pizza in the GTA (shouts out Mackay Pizza though). Here are the five most exciting artists, coming out of Brampton, Ontario.
This past April, Derin Falana dropped Live From Rocky Mountain. The project is an eclectic mix of beats, and includes assists from "Work" co-producer, Sevn Thomas. Derin Falana flows melodically all over this thing, and it's a nice change of pace from Toronto's usual grit and auto-tuned warble.
Jaegen has steadily provided Ramriddlz with his best selection of instrumentals. The maestro is far from a one trick pony, but the rise of dancehall is doing him wonders right now. The island vibes are front and center on his Soundcloud. And luckily for us, we finally have the reupload of his Fetty Wap remix.
When Travis Scott drops his remix of "Guidance", K. Forest will be on everyone's radar. The rework was teased at a recent live show, and will be massive for the Brampton singer. Digging deeper into his repertoire, however, gives us something even more to be excited about.
Staasia Daniels has been putting in work for a few years now. Pulling from past influences like Aaliyah, she formulates a sound that harkens back to early 2000s R&B. Her Soundcloud account is filled with soul, and as a nice added bonus, she's electric live.
Raahiem just finished up some work with dvsn, and that shouldn't come as any surprise. "Dive" is a cavernous anthem, and it's augmented by the crooner's velvet voice. It's stupidly smooth, and we can't wait to hear more from him.