6ix9ine Says He May 'Drop a New Song Next Week'
Tekashi 6ix9ine took to his Instagram Stories to persuade fans to purchase "Gooba" on iTunes, promising a new song next week if he gets 10,000 downloads.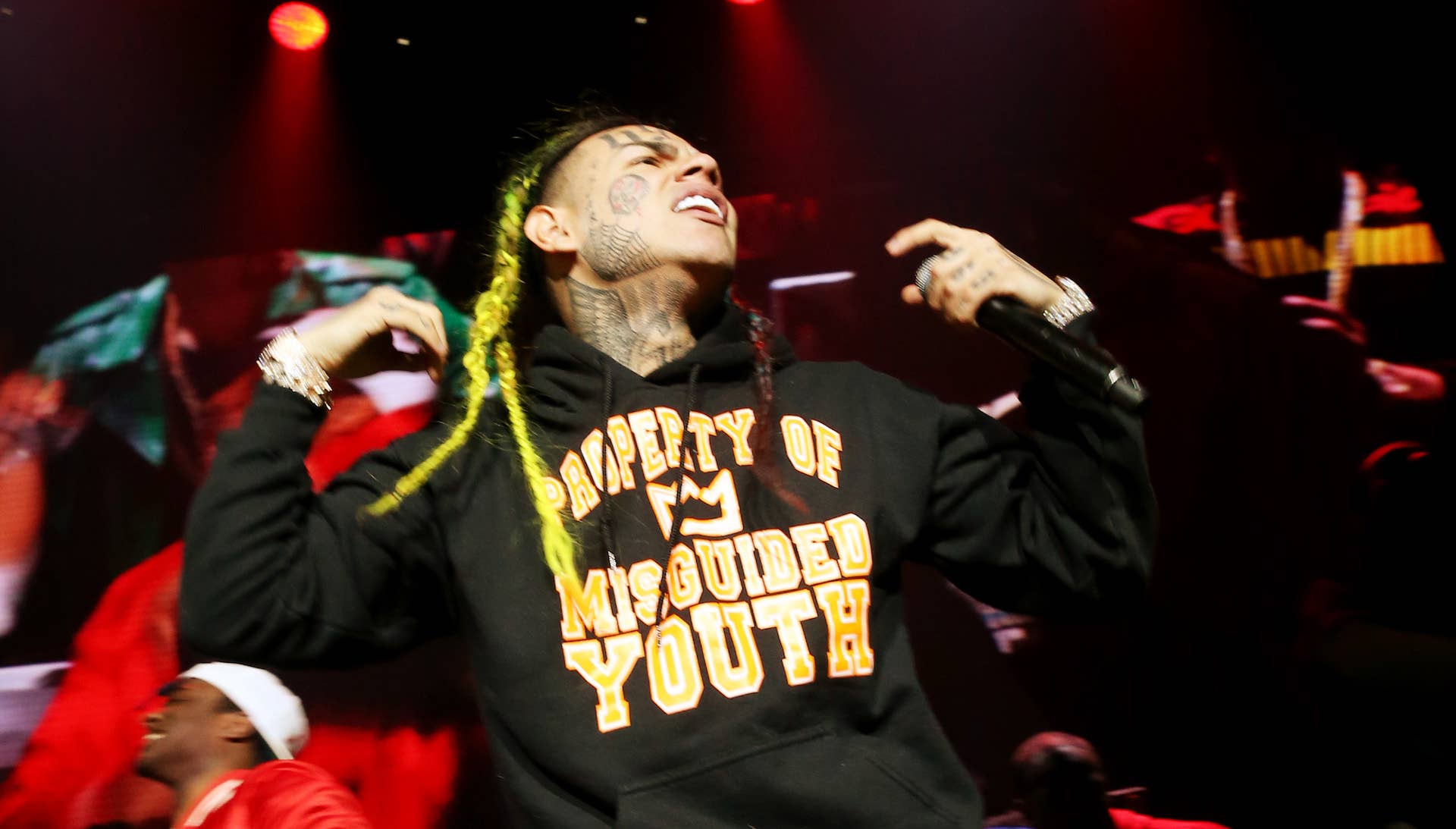 Getty
Image via Getty/Bennett Raglin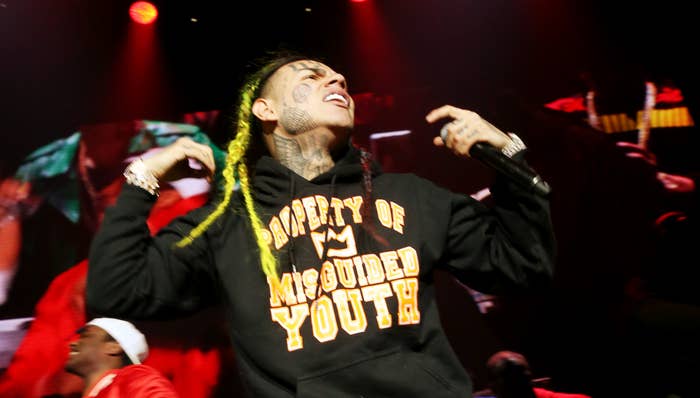 6ix9ine is riding high off the release of his latest song "Gooba."
On Thursday, the rapper took to his Instagram Stories to announce he may release another new song next week if enough fans purchase "Gooba" on iTunes. "Let's get 10,000," he wrote.
"Gooba" could be in the running for the No. 1 spot on the Billboard Hot 100 next week, which 6ix9ine addressed as a possibility in a since-deleted Instagram post.
"@billboard We're watching this very closely," he wrote. "The world is watching very closely, we love you and always supported the charting. On every platform we are dominating by a LANDSLIDE. The numbers are there and to be looked at. WITH NO RADIO WE ARE DOMINATING THE STREAMS."
He continued, "I will hate to believe that people pay for their spins on the radio and making manipulating bundles to manipulate the chart. Again it's still early Im just making it clear that the world is watching."
As noted by XXL, "Gooba" is in fierce competition with Justin Bieber and Ariana Grande's collab "Stuck With U" for the top spot. Both songs released on May 8.
"Gooba" broke YouTube's record for most streams in 24 hours and his Instagram Live session on May 8 also became the most-viewed IG Live stream with over 2 million viewers.