Swizz Beatz Thinks Today's Rappers Should Pay 'Taxes' to Hip-Hop's Founders
Swizz Beatz says today's rap stars should be paying "taxes" to the founder's of hip-hop for giving us the "freedom of speech to go forward."
Getty
Image via Axelle/Bauer-Griffin/FilmMagic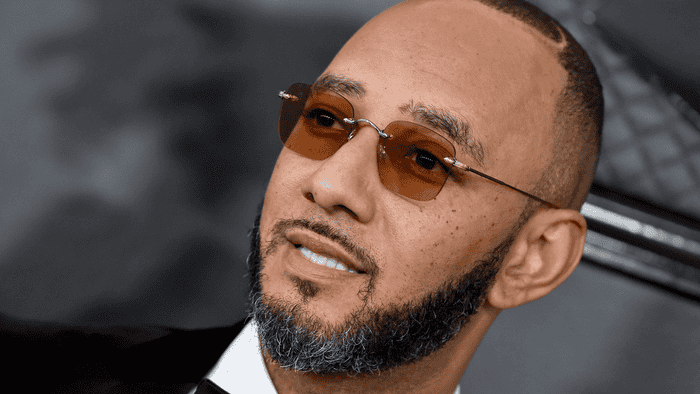 UPDATED 5/14/20, 8:45 p.m. ET: Swizz Beatz spoke with LL Cool J on Instagram on Thursday to clarify what he believed to be a misunderstanding in regards to what he said about giving back to the pioneers of hip-hop. Swizz wanted to establish that he is the one who wants to start a "pioneer fund" for the founders of the genre in order for them to cover expenses, such as medical care. 
Swizz says he didn't intend for his remarks to come across as pressuring the younger generation to contribute money for the older rappers in the game. He's leaving this initiative in the hands of those that want to participate. See his clarification in full below. 
See original story below.
In Swizz Beatz's opinion, the rap stars of today should be paying "taxes" to hip-hop's founders. Consider them membership dues. He said as much during a conversation with Joe Budden when the two were talking on Beatz's Zone Radio on Instagram Live, as reported by Page Six. 
"I want to raise a million dollars for each icon that started hip-hop...[DJ] Kool Herc on down. The fact we're not paying taxes on who started hip hop shows we don't fucking really love hip-hop. The fact we don't pay taxes as artists to those icons that paved the way took the lower cut for the music that allowed us to feed out families," Swizz said at around the 9:55 mark in the below video. "We need to be paying taxes to the creatives of hip-hop that gave us freedom of speech to go forward." 
Swizz continued, "Melle Mel, Grandmaster Flash and Sugarhill Gang, minimum a million a piece."
Swizz made the comments after saying he wanted to do a battle between Rakim and Big Daddy Kane.
Elsewhere during the chat, Swizz said that a Verzuz battle between his wife Alicia Keys and John Legend, in which they will both play the piano, is also in the works. 
In other Swizz Beatz/Verzuz news, he is also heavily promoting the upcoming Verzuz battle between Nelly and Ludacris, using his social media accounts to get the word out about their upcoming face-off this Saturday: