Lil Jon Plays Unreleased Song Feat. Usher and Ludacris in Instagram Live Battle With T-Pain
T-Pain and Lil Jon are the latest boldface names to go head-to-head on Instagram Live.
Getty
Image via Getty/Chris Polk/FilmMagic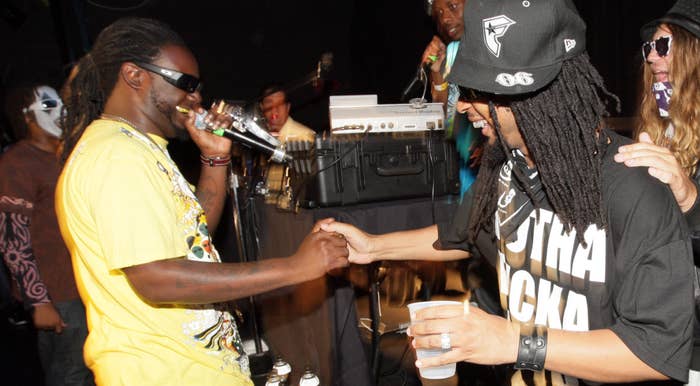 The highlight of the entire affair was definitely when Lil Jon played an unreleased song featuring Usher and Lil Jon, which was apparently written by Jermaine Dupri. 
At one point in their extensive battle, the two hitmakers had over 230,000 viewers who were treated to this little nugget from Lil Jon, about how he came up with the beat for Trillville's "Some Cut."
Things took a bit of a darker turn when Lil Jon urged people to avoid vaccines at all costs, and T-Pain played some R. Kelly, within 10 minutes of one another.
Despite all that, this was by far one of the best-received Instagram Live battles so far, as you can see from the reactions below.