Defendant in 6ix9ine Case Asks for Lesser Sentence Due to Low IQ and Past Abuse
Aaron "Bat" Young's lawyer asks for less than the recommended 20 years for the Nine Trey member.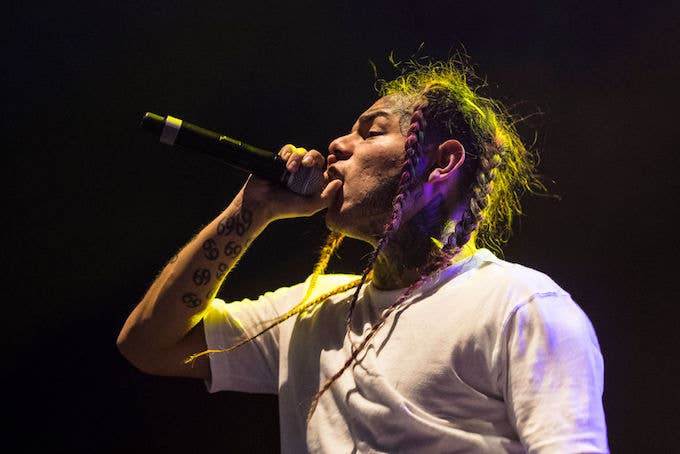 Getty
Tekashi 6ix9ine performs in concert at Hovet on September 19, 2018 in Stockholm, Sweden.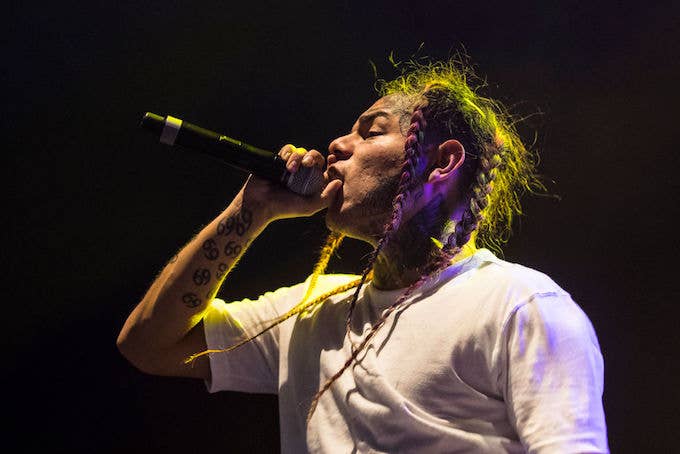 6ix9ine is awaiting his sentencing on Dec. 18 following his testimony in the trial of two of his former Nine Trey affiliates. But he's not the only one whose fate is soon to be determined. Another defendant in the case, Aaron "Bat" Young, pleaded guilty back in April to being part of a racketeering conspiracy, and is set to be sentenced later this month. Young admitted to participating in distributing drugs, and to an attempt to murder a former Nine Trey affiliate, Shane "Snow Billy" Hardy. Young's suggested sentence, based on what he admitted to and his previous convictions, is 240 months, or 20 years. On Monday, Young's lawyer submitted a letter to the judge, Paul Engelmayer, that made a case for less time. 
Attorney Aaron Mysliwiec wrote that Young, 38, deserves leniency because he "was born severely premature and addicted to crack cocaine" and was "subjected to extreme physical abuse by his mother" while growing up, in addition to sexual abuse after moving to the house of a relative. On top of that, Mysliwiec said, Young had an IQ of only 63 in fifth grade, and was diagnosed with "Mild Mental Retardation of Intellectual Functioning." 
The lawyer also argues that his client is far less culpable than two defendants who have already been sentenced to less time than the 240 months Young potentially faces: Jamel "Mel Murda" Jones, who received 135 months; and 6ix9ine's former manager Kifano "Shotti" Jordan, who got a 180 month sentence. 
"Mr. Jamel Jones was the 'Godfather' in this case and the overseer of Nine Trey's widespread drug distribution and violent activities, and he received a sentence of 135 months' imprisonment," Mysliwiec writes. "Kifano Jordan was just under Jones in the Nine Trey hierarchy and participated in multiple shootings and robberies, and he received a sentence of 180 months' imprisonment. Mr. Young has committed serious crimes, but I respectfully submit he does not deserve a term of imprisonment that is 105 months longer than Jones and 60 months longer than Jordan." Later in the letter, he refers to Shotti as "a one-man violent crime wave in his own right." The attorney ends the letter by noting that "[a] sentence of even 10 years' imprisonment would dramatically impact Mr. Young and he would be over 45 years old when he is released." 
The government's own recommendation will be submitted shortly, and Young's sentencing will take place on Nov. 18.