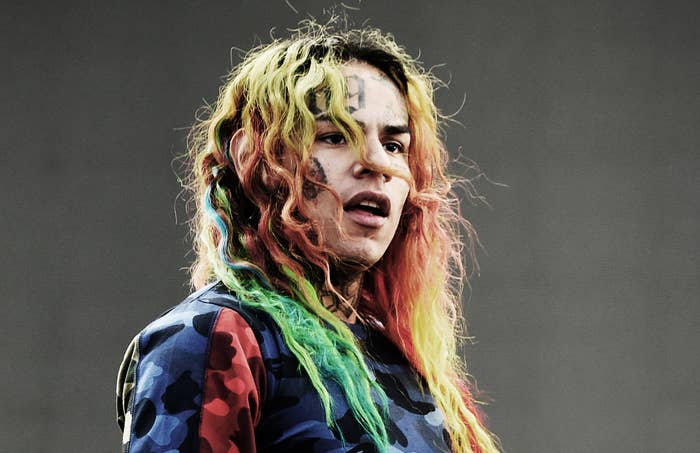 The long-awaited trial in the 6ix9ine racketeering case is underway.
The rapper, having pleaded guilty in January, is not on trial himself. Instead, he's now the government's star witness. On trial are two alleged members of the Nine Trey Gangsta Bloods: Anthony "Harv" Ellison and Aljermiah "Nuke" Mack. Ellison is charged with kidnapping and robbing 6ix9ine in July 2018, and of slashing a different Nine Trey member that October. Mack is accused of dealing heroin and MDMA (an earlier charge of dealing an analog of fentanyl was taken off of the docket for technical reasons). In addition, both are charged with being members of Nine Trey. 
The trial, which is taking place at Manhattan's Thurgood Marshall Courthouse, is expected to last a little over two weeks. Complex will be in attendance at all court dates until the trial ends, and we'll be updating this article every day with reports of what happened. Here's everything we've learned at the trial so far.
Day 1: 'It's a Jussie Smollett, if you will'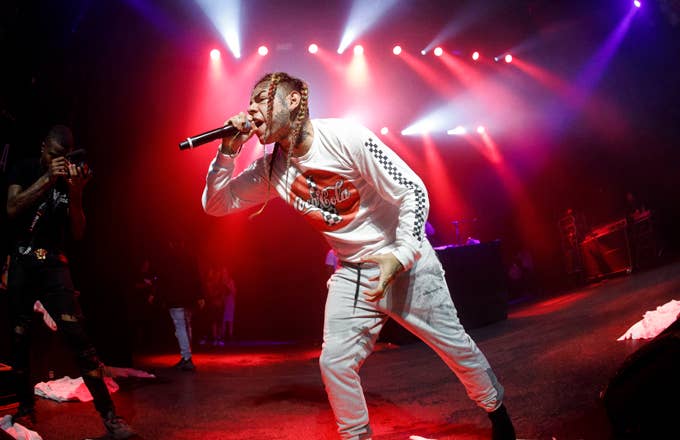 The trial kicked off on Monday, September 16 with jury selection and opening statements from the government and each of the defendants' lawyers.
Before potential jurors were let into the courtroom, the government gave a preview of what some of its witnesses will say. One upcoming witness, the U.S. Attorneys explained, will say that he spoke to Anthony Ellison after the defendant was arrested for allegedly kidnapping 6ix9ine. That witness, the government continued, will say that he showed Ellison press coverage of the incident, and that Ellison "gloated that it was going to make him famous." A different witness, the government went on, will mention an admission by Ellison to the October slashing with which he is charged. 
After that short explanation, it was time for 100 potential jurors to fill up the large courtroom, leaving a half dozen friends and family of the defendants standing in the back. 6ix9ine's name was only mentioned once during the jury selection process, when Judge Paul Engelmayer said that a "rap artist named Tekashi 6ix9ine" would be a witness. The judge enquired if anyone had an opinion about 6ix9ine that would prevent them from being impartial. No one raised their hand.
Other famous names were raised as well, but not as potential witnesses, and rather as people who may be mentioned during the trial. Among those names were Jim Jones, onetime 6ix9ine rivals Chief Keef and Casanova, former codefendants Jamel "Mel Murda" Jones and Kintea "Kooda B" McKenzie, and 6ix9ine's former girlfriend (and the mother of his daughter), Sara Molina.



"This whole thing about a kidnapping is a hoax. It's a Jussie Smollett, if you will" - defense Attorney Deveraux Cannick
Once the jury was picked, opening statements began. Attorney Jonathan Rebold began on behalf of the government. He painted Nine Trey as a "brutal" gang, and Ellison and Mack as "two of the gang's highest-ranking members." Ellison, Rebold explained, had been "muscle and manager" for 6ix9ine until he was "removed" by a fellow member. That member remained unnamed, but government documents make it clear it's Kifano "Shotti" Jordan, who was recently sentenced to 15 years in prison. That removal, the government contended, led Ellison to kidnap and rob 6ix9ine for revenge. Then Rebold turned his attention to Mack, who the attorney said was involved in moving "large quantities" of drugs. 
Rebold laid out the evidence he would be presenting: testimony from police officers and a doctor who saw 6ix9ine in the aftermath of the alleged kidnapping; cell site evidence placing Ellison at the alleged kidnapping and slashing; phone conversations; social media posts; testimony from other Nine Trey members. And then he revealed something that had been clear to close observers for weeks: one of the cooperating witnesses the government will present is 6ix9ine's driver, who was present the night of the alleged kidnapping. (Another, it was revealed later on, is a drug dealer who was caught importing drugs from China in 2017, and says he worked with Mack). 
Rebold tried his best to prepare the jury for Ellison's long-telegraphed defense that 6ix9ine is a liar who faked his own kidnapping for publicity by urging jurors to see how the testimony of cooperating witnesses like 6ix9ine fits with the other evidence.
Alex Huot, representing Mack, was up next. He said that his client was caught up in guilt by association. He compared Nine Trey to a fraternity, saying that different chapters operate independently. "Members may know some handshakes, some secret words," he said. "But they are each still a part of their own organization." 
Huot talked about 6ix9ine, saying that most of what the rapper had heard about Mack came from syncophants eager to tell him a tall tale. "He rose to fame by trolling people on the internet," he said. "You'll see how he manipulated the public and the media. At the end of the day, most of what he's telling you about Aljermiah Mack, he heard from others. People strived to impress him. Someone was always telling him a story."
Ellison's primary attorney, Deveraux Cannick, went last. He hammered at 6ix9ine's credibility, comparing it to another recent tabloid story.
"This whole thing about a kidnapping is a hoax. It's a Jussie Smollett, if you will," Cannick emphatically stated. The attorney continued, saying that his client had been 6ix9ine's "security manager," and had done an excellent job protecting the star, given that "there are people all across the country who wanted a piece of Tekashi." 
Another member of Ellison's legal team, Darnell Crosland, issued a statement to Complex after court ended for the day: "The Government elected an unusually short opening argument which indicates that there isn't an epic story to tell. We are confident that the evidence against Mr. Ellison isn't epic either. Mr. Ellison has been nothing but loyal, open, and honest to Hernandez and did his job for the record label as effective as any employer would ask.  He had no affiliation with any gang or gang activity.  The jury appears to be a fair cross representation of the community and we are confident that they will exonerate Mr. Ellison."
The trial continues on Tuesday, and 6ix9ine is expected to testify early in the day. 
Day 2: 6ix9ine takes the witness stand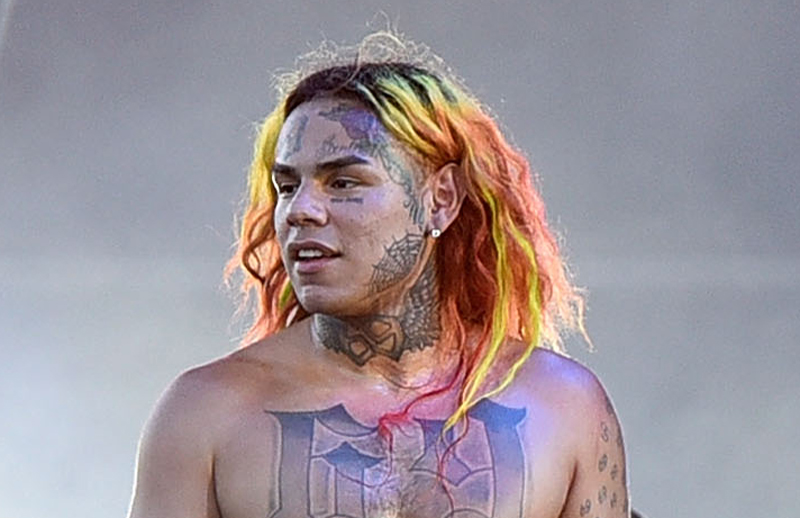 Day 3: 6ix9ine testifies for a full day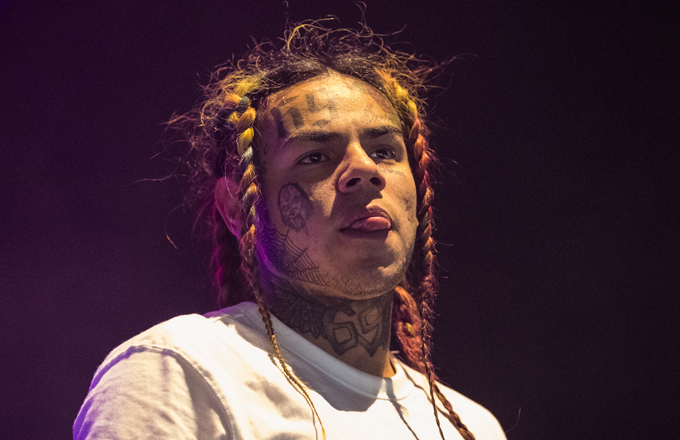 Day 4: 'I didn't want to snitch'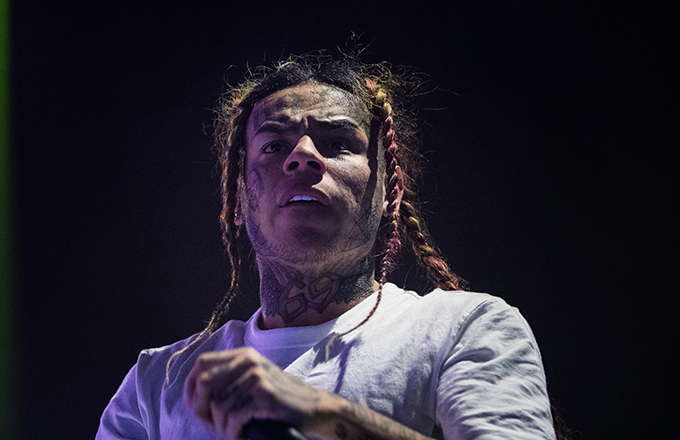 Day 5: 6ix9ine's driver (a cooperating witness) testifies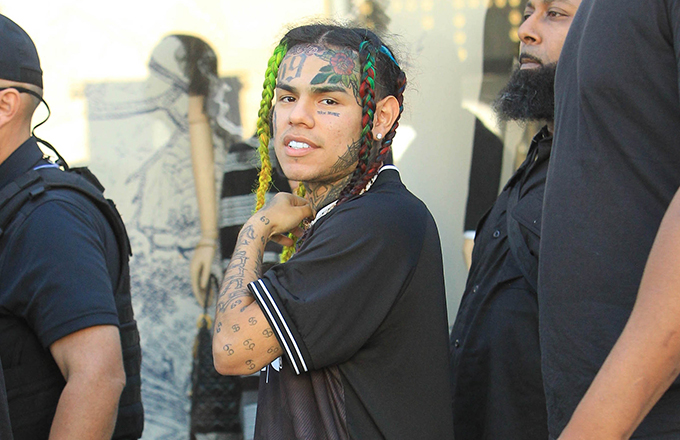 Day 6: Another cooperating witness continues testimony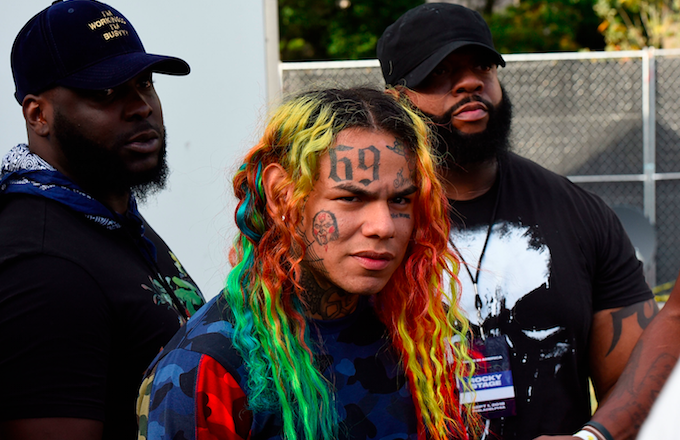 Day 7: 'I didn't pay anybody $30,000 to shoot anybody'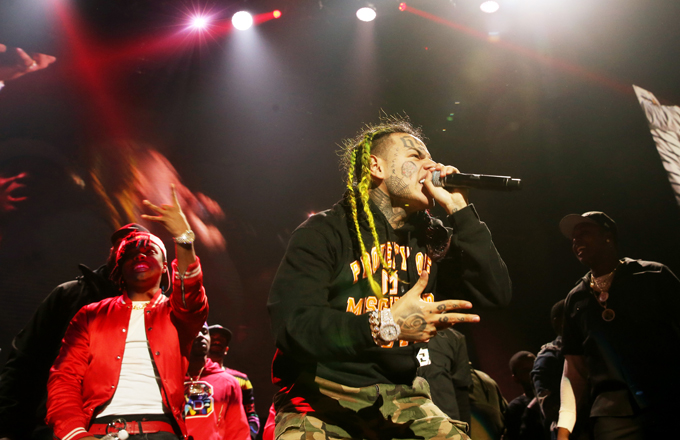 Day 8: 'This rainbow-haired kid who sings songs' and closing arguments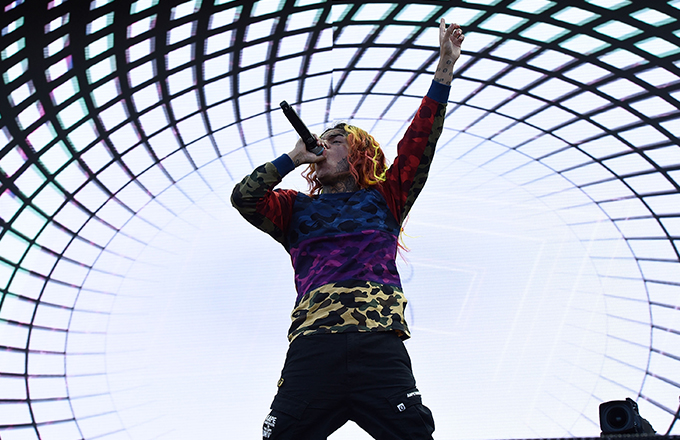 Final verdict: Defendants found guilty of racketeering, kidnapping, maiming, drug trafficking