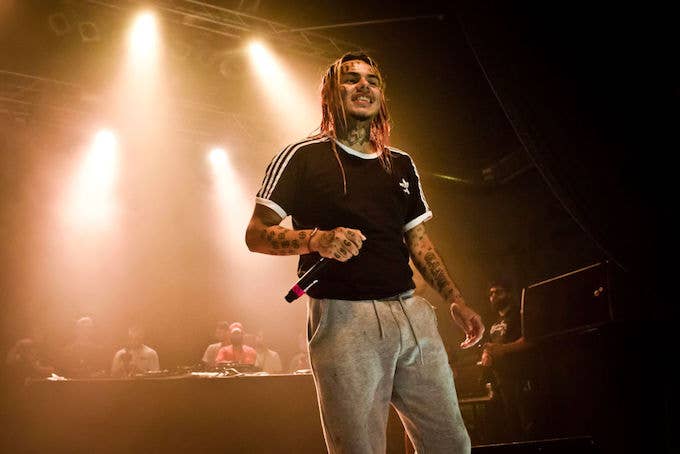 On Friday morning, another defendant in the 6ix9ine racketeering case pleaded guilty. Aaron "Bat" Young is the sixth of the case's eleven defendants to plead so far, in advance of a trial set for September. Young, accompanied by his attorney Aaron Mysliwiec, pleaded guilty to being part of a racketeering conspiracy. He is scheduled to be sentenced on July 30. 
Prior to his plea, Young was facing three counts: the racketeering one he pleaded to; narcotics trafficking for allegedly dealing heroin and fentanyl; and a firearms charge. He was listed in the original November 2018 indictment that also included 6ix9ine and his former manager, Kifano "Shotti" Jordan, but his name was kept secret until he was arrested the following month in Scranton, Pennsylvania.
Mysliwiec has no comment on his client's plea. The U.S. Attorney's Office confirmed the guilty plea to Complex, but provided no additional comment.
Young joins 6ix9ine, Shotti, Jamel "Mel Murda" Jones, Jensel "Ish" Butler, and Faheem "Crippy" Walter in pleading guilty. The remaining defendants are Kintea "Kooda" McKenzie (accused of shooting at Chief Keef last June); Fuguan Lovick, the alleged gunman in the April Barclays Center shooting; Anthony "Harv" Ellison, accused of kidnapping 6ix9ine last July; Roland "Ro Murda" Martin; and Denard Butler.