Katy Perry, Capitol Records Ordered to Pay $2.78M in Damages in "Dark Horse" Lawsuit (UPDATE)
Katy Perry is reportedly required to pay only $550K of the entire sum.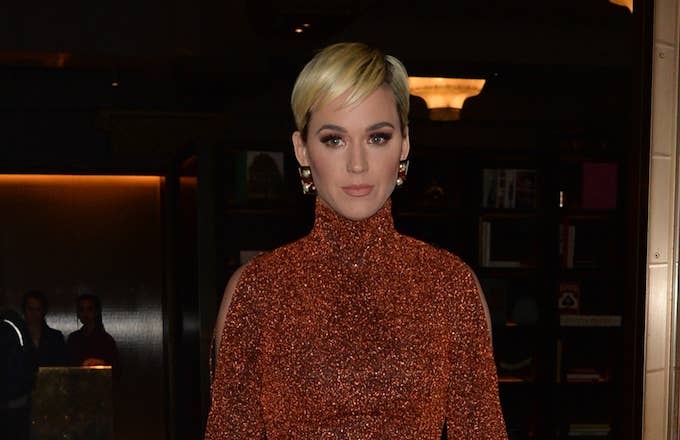 Getty
Image via Getty/PALACE LEE/Barcroft Media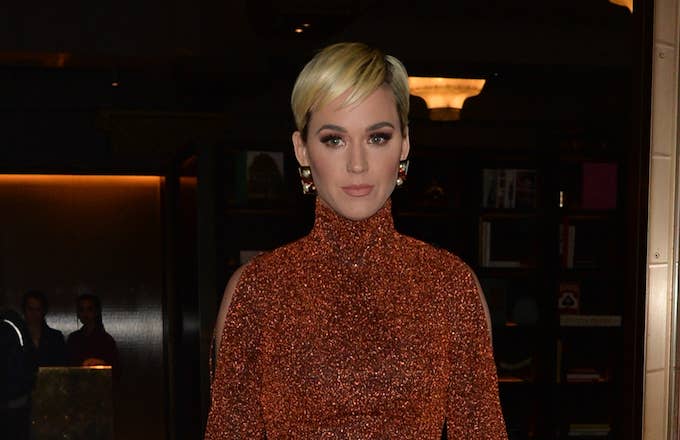 UPDATED 10/11, 12:38 ET:Katy Perry and Capitol have asked to appeal the "Dark Horse" verdict after previously being ordered to pay $2.78 million to Christian rap artist Marcus Gray (a.k.a. Flame). 
"Plaintiffs did not present any direct evidence of access or circumstantial evidence of a chain of events linking 'Joyful Noise' to the relevant authors of 'Dark Horse,'" court docs obtained by Billboardstate.
See original story below.
A jury has determined that Katy Perry and her label, Capitol Records, must fork over $2.78 million in damages to Marcus Gray for copying elements of his track "Joyful Noise," and using them in the 2013 song "Dark Horse," according to The Hollywood Reporter. 
Perry, Capitol Records, co-writer Sarah Hudson, and producers Dr. Luke, Max Martin, and Cirkut were found liable for copyright infringement earlier this week by a jury that was split between those making a liability determination, and another party that dealt with the issue of awarding damages. The latter group started their trial on Tuesday where they were informed that "Dark Horse" earned about $41 million with the singer taking home just over $3 million of that total sum. 
Despite receiving the lion's share of the profits, Capitol Records contends that expenses left them with just a fraction of that amount. A jury decided that Gray was owed $2.78 million in damages with $550,000 coming from Perry, TMZ reports. It was determined that the man known as the Christian rapper Flame was responsible for 22.5 percent of the profits earned by "Dark Horse." 
Gray, along with two co-authors, filed the infringement lawsuit five years ago, claiming that a 16-second musical riff from his 2009 song was lifted to create the beat for "Dark Horse." Listen and compare below.  
"Dark Horse," off Perry's fourth studio album Prism, spent four weeks at No. 1 on Billboard, and was nominated for a Grammy in the Best Pop Duo/Group Performance category.