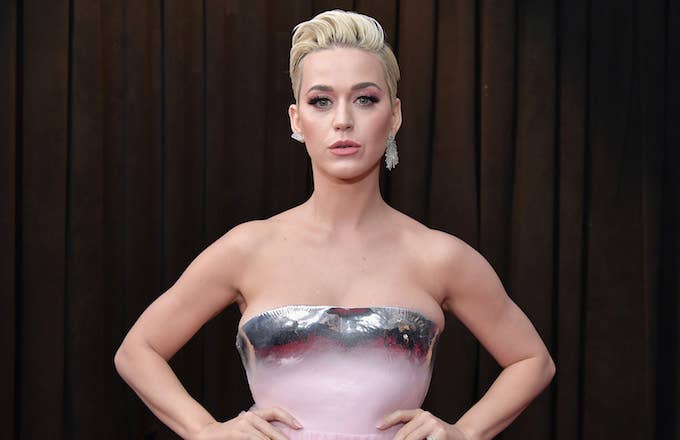 A federal jury in California has found that Katy Perry's hit song "Dark Horse" copied a 2009 Christian rap song.
Now the pop star might face a substantial fine. BuzzFeed reports that Marcus Gray and two co-authors filed the copyright infringement lawsuit five years ago. The group has claimed Perry and her producers—Dr. Luke, Max Martin, and Cirkut, here—stole a 16-second musical riff from their song "Joyful Noise, which Gray released under the stage name Flame.
"Dark Horse," featuring Juicy J, served as a single from Perry's 2013 album Prism. It sat at the No. 1 spot for four weeks and was nominated for a Grammy.
Perry's lawyers say the song's creators were not at all familiar with "Joyful Noise" and don't pay attention to Christian rap. (Recall, however, that Perry began as a Christian artist called Katy Hudson in 2001, releasing her gospel-heavy debut album as a 16-year-old.) They also argued that parts of the riff are fundamental and should be usable for all songwriters.
"They're trying to own basic building blocks of music, the alphabet of music that should be available to everyone," Perry's lawyer said to the jurors, per Associated Press. The lawyer also contended that "Dark Horse" has an "unremarkable" beat, and that's the only shared aspect between the two tracks: "It is commonplace expression,'" she said.
After listening to both songs and hearing testimony from music and sound experts, the jury disagreed. The trial will now move to the penalty stage, where attorneys will argue how much Gray and his collaborators are owed. According to Pitchfork, Juicy J and co-writer Sarah Hudson will also be held liable.
Listen to both songs below.