Chance the Rapper's 'The Big Day' Debuts at No. 2 on Billboard 200 Chart
This marks Chance the Rapper's highest-charting project in his discography.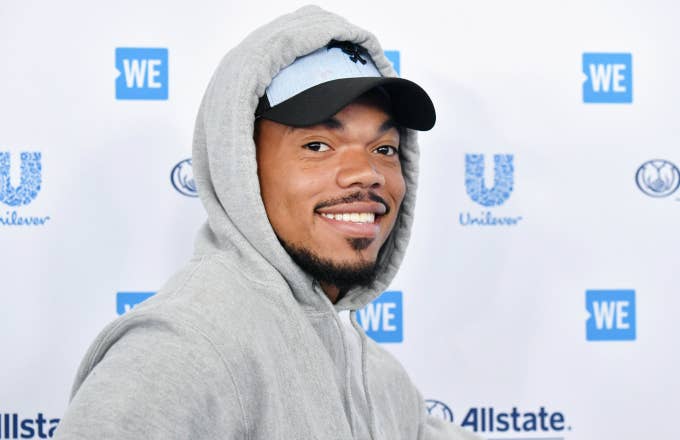 Getty
Image via Getty/Emma McIntyre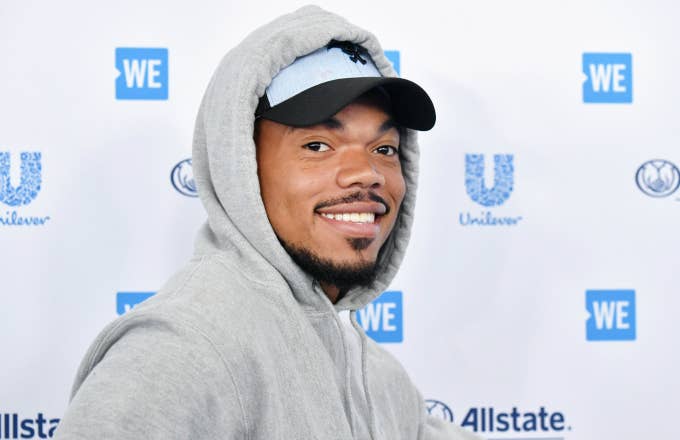 After a heated race, Chance the Rapper's The Big Day debuts at No. 2 on the Billboard 200 chart.
Heading into the finish, predictions had Chance's album neck-and-neck with NF's latest projectThe Search. In fact, HitsDailyDoublepredicted The Search coming in first with 125,000 equivalent album units sold. So when Billboard dropped the official numbers, it revealed NF earned 130,000 equivalent album units in the week ending Aug. 1, according to Nielsen Music. Of that sum, 84,000 were in album sales.
As for Chance, The Big Day earned 108,000 equivalent album units earned (with 27,000 of that figure in album sales). The album was supported by various merchandise/album bundles that were sold through his official website. He also offered an album bundled with an access code to the pre-sale for his upcoming concert tour.
Despite bowing at No. 2, Chance the Rapper's debut album earned him his highest-charting project in his discography, and third top 10 overall. Prior to this year, Coloring Book was Chance's most successful tape, peaking at No. 8 on the Billboard 200. But, when he finally put Acid Rap on streaming services, the 2013 mixtape jumped to No. 5 on the charts. Yet, both of these feats were topped by his newest album.
In preparation for The Big Day, Chance stopped by The Tonight Show Starring Jimmy Fallonwhere he revealed the album's title and release date. Then on July 26, the rapper unleashed his star-studded album. The Big Day showcases Chance's versatility as it boasts features with artists from almost every genre.
After the album's release, he surprised his hometown fans by popping up at Death Cab for Cutie's set at Lollapalooza to perform their record "Do You Remember" from The Big Day.