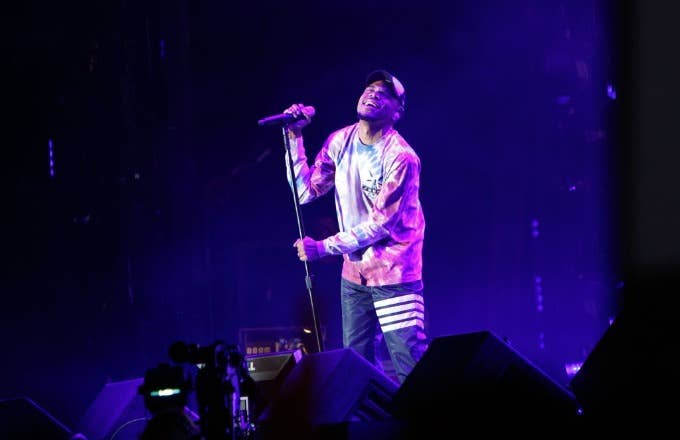 Chance the Rapper loves his wife and has mercifully acknowledged a meme that popped up as a result of the discourse surrounding the themes (marriage, namely) explored on his new album, The Big Day.
By now, you've surely been tuned in regarding a certain gentle riffing in the form of a parody track from @charliewinsmore in which the refrain "I love my wife," is repeated with relentless comedic vigor.
For reference:
In an arguably inevitable turn of events, Chance has indeed responded to this piece of art in a manner that keeps brevity at the forefront:
Of course, this could be interpreted as also serving as Chance's response to this entire facet of Big Day discussions among listeners. Following the meme acknowledgement, Chance retweeted several comments of praise from fans, including one from a guy who thanked him for providing the soundtrack to his marriage.
The 26-second joke track, meanwhile, has also been shared to YouTube, with @charliewinsmore advising that we all share it with our fathers. 
In related Big Day updates, producer TrapMoneyBenny relayed to Rolling Stone earlier this week that he and others involved with the album's completion weren't exactly sure what the final tracklist would be, even in the final hours before release.
"There were five dry-erase boards, all with different titles on them," he said. "One of them was the main one, but it wasn't 100% in order when I was there."