Soulja Boy Is Now Selling Questionable Video Game Consoles
Who's gonna tell him?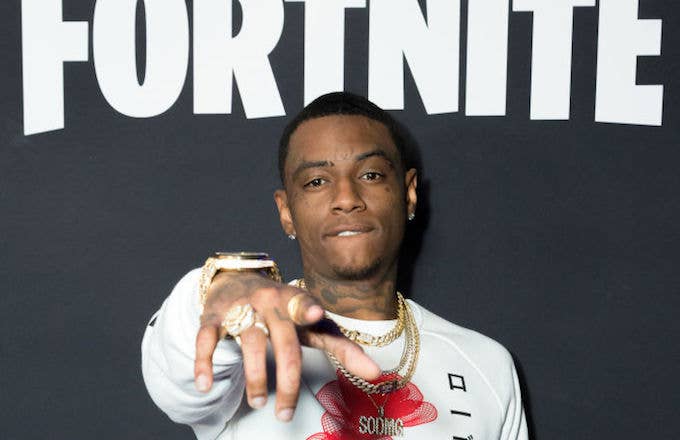 Getty
Image via Getty/Greg Doherty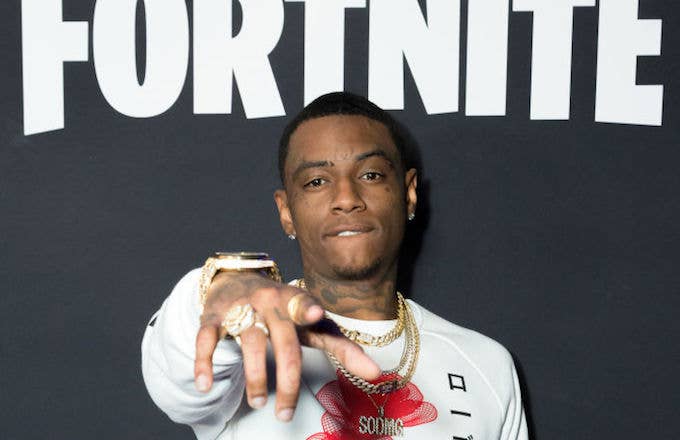 But before you decide to drop $100 or $150 on a video game product from the "Crank That" rapper, it's worth looking into some of the questionable aspects of his emulation consoles. AsGamesradarand Polygon both point out, the box console advertises 800 built-in games, like a retro 'plug-n-play' type system, and the handheld advertises 3,000—both with access to PlayStation, NeoGeo, PC, SEGA, Game Boy Advance, and NES games.
However, there is no official list of games included on the systems, and very little other information about the products. Instead of creating his own console, the 28-year-old rapper, whose real name is DeAndre Cortez Way, is either reselling these systems at a markup with his name on them, or worked out a deal with the manufacturer of these products, Anbernic.
And Soulja Boy's consoles are far from exclusive. Exact versions of the Anbernic design can be purchases on AliExpress under different names, or on Amazon. At AliExpress, people can buy the console for $105.99 and the handheld for $72.99, compared to Soulja Boy's markup.  
Regardless of the arrangement, Way is bursting with joy over his new branded game systems. "To the first person that purchased my console you just brought tears to my eyes," he tweeted Tuesday. "Tears of joy!" He's also claims to have made $250,000 off the product in just 24 hours. 
If your dream in life, since 2007, has been to own Soulja Boy branded tech, then today is your lucky day friend! Everyone else, move along.