Lil Baby's 'Preacherman' Documentary Explores His Rise in Hip-Hop
The Quality Control project features interviews from the rapper, his friends, and family.
Lil Baby's rise to stardom was as fast as it was unconventional. In fact, the 23-year-old Atlanta rapper never intended to get into the music business until after his two-year prison sentence. Baby—real name Dominique Jones—knew he had to find a different path, so when his mother asked him what his plans were, he told her he was going to be a rapper.
Lil Baby's mom, Lawshawn Jones, spoke about her son's rap ambitions in the newly released documentary Preacherman presented by Quality Control.
"We were all laughing about it. We weren't really laughing about it, but we were like, 'Him a rapper? Yeah right,'" she said. "'Do what ever you gotta do, just stay out of [jail].' [...] The streets, I never seen anybody beat 'em. Many before you, many after you. That's the most challenging part to get him to understand. Streets come and go. They leave so much tragedy behind."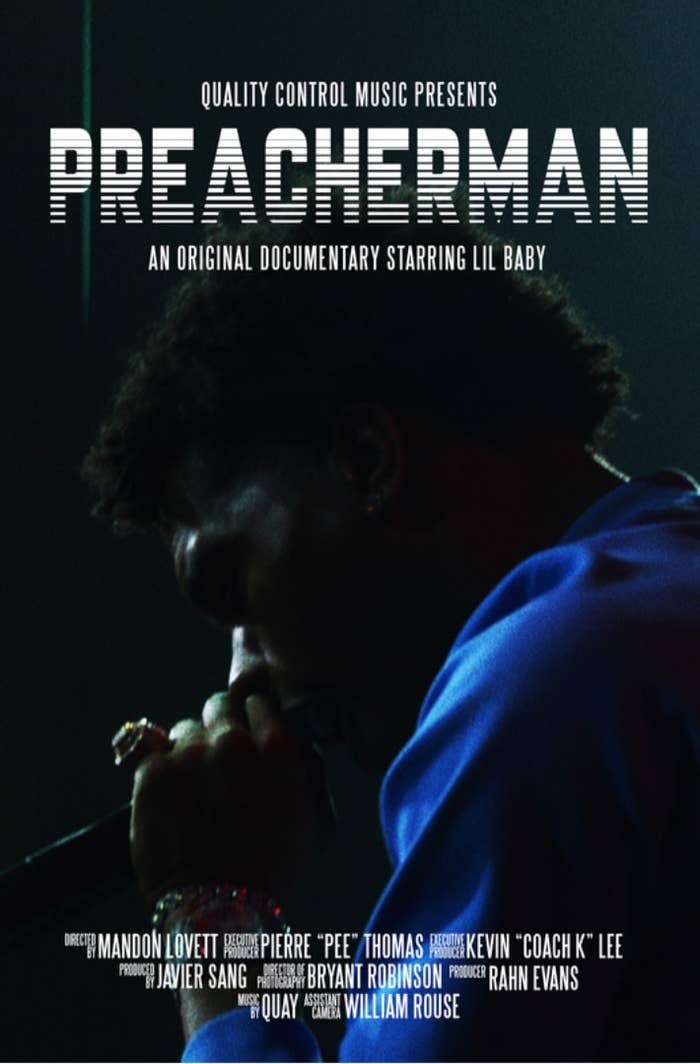 Preacherman, directed by Mandon Lovett, tells the story of Baby's come-up and his journey to becoming a fan of the ATL hip-hop to a full-fledge member of the scene. The documentary includes interviews with friends, family, as well as Quality Control boss Pierre "Pee" Thomas. Starting with his upbringing on the streets of Oakland City in South West Atlanta, the documentary delves deep into his life.
You can check out the doc above.
Baby is now preparing to release his next mixtape, Drip Harder. The project's Gunna-assisted single "Drip Too Hard"debuted at No. 28 on the Hot 100.