Prom season is in full effect and it seems one high school student wanted to channel the power of Beyoncé on her big night by doing a LEMONADE-inspired performance of "Formation" for her prom date.
In true diva form, she actually got two people to do the dance for her. The whole thing kicked off with someone stepping out sporting a similar hat to the one Bey wears in her "Formation" video. Soon enough, he breaks out in the same choreography from the visual and does it justice.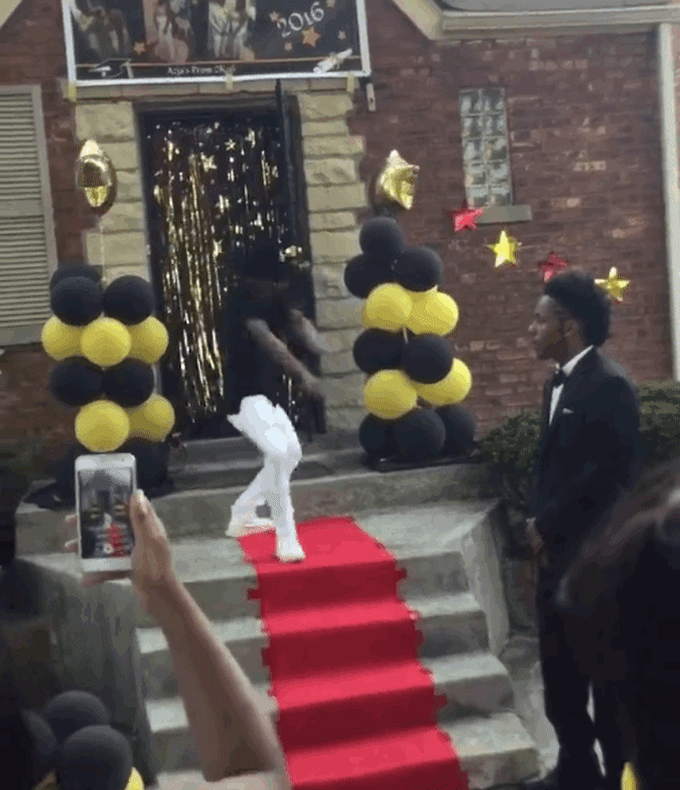 Just when you think it's about to end, another dancer strolls out onto the house's red carpet. Of course, there is fake smoke along with yellow and black balloons to represent the Beyhive. The two get back in formation before launching into another set of choreography that looks like it's adapted from Beyoncé's epic music video. Even better, the date is standing there. Waiting. The whole time.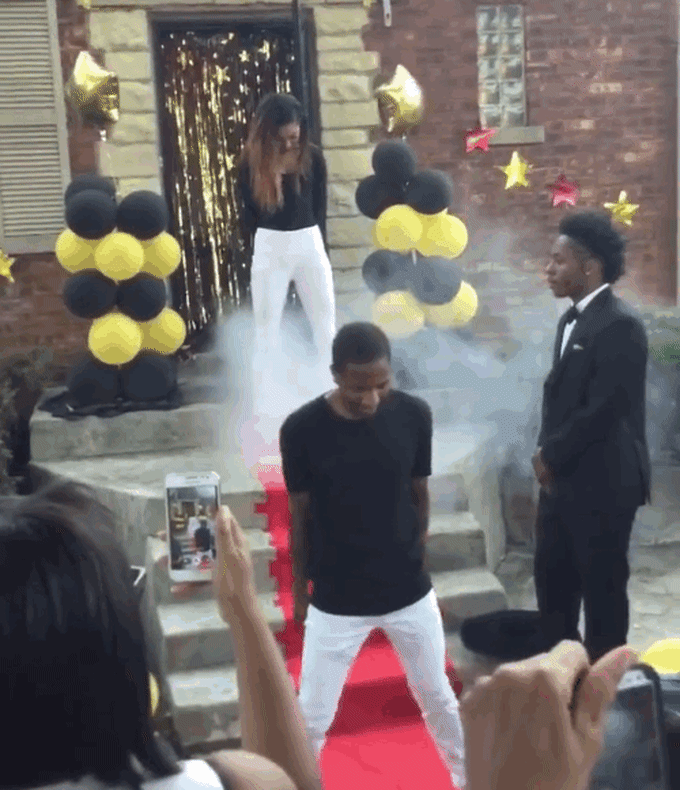 Finally, after what feels like an eternity, the prom girl comes out in her dress. Its pretty anti-climatic as she just stands there for pictures. Her date remains stoic and keeps his chill as she slowly makes her way down the stairs. "The prom is going to be over by the time they get done makin that poor young man stand there and watch that BS," one person mentioned on the Facebook video. The caption on the video may have summed it up best: "Dude standing there thinking, 'I just wanna go to prom. That's it!!'"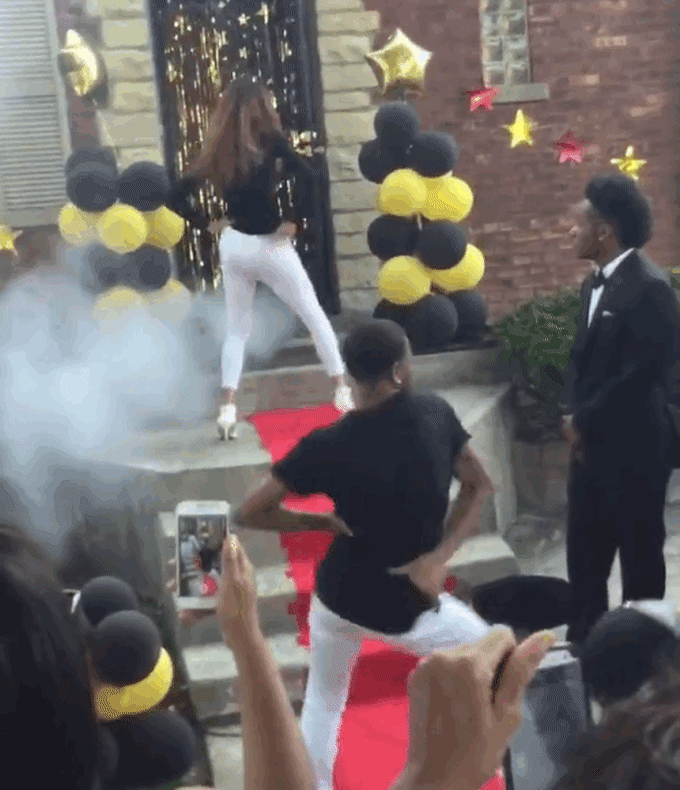 The whole thing might have been an attempt to reenact Beyoncé's unbelievable Formation World Tour. Still, we can only imagine what this dude's night was like and how many more times he had to pose for pictures. Watch the whole clip below and remember there are much better ways to make a statement at prom.