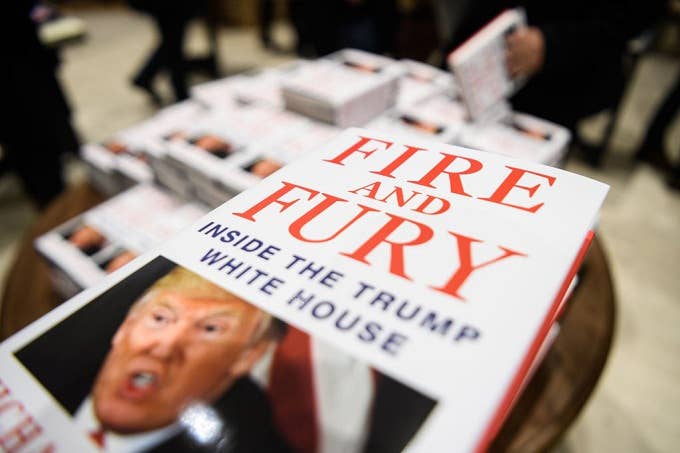 Michael Wolff's Fire and Fury: Inside the Trump White House became a viral sensation when it was released earlier this month—especially since Donald Trump was adamant in denying the book's many wild claims. Now Trump will have something else to angry-tweet about since Fire and Fury is set to become a television show.
The Hollywood Reporter reports that Endeavor Content purchased film and television rights to the New York Times best-seller. Wolff will also serve as the executive producer alongside television veteran Michael Jackson. It has yet to be determined which network will pick up the series but Endeavor reportedly spent seven-figures to obtain the rights.
Despite Trump avidly claiming that the book is false, Wolff warned Americans that every word is true. Wolff says he conducted over 200 interviews with current and former Trump staffers including Steve Bannon, the former White House Chief Strategist. What he uncovered were a series of damning and embarrassing details proving Trump to be incompetent and mentally unfit for the presidency, despite what his doctor says. This included the secret behind DJT's weird, orange hair, the fact that he never wanted to win the presidency, and the fact that since he's been in the Oval Office, U.S. officials have been convinced he has no idea what he's doing.
DJT also allegedly obsessively eats McDonald's out of fear that he will be poisoned. "Nobody knew he was coming and the food was safely premade," reads the book.
Whether it's all true or not, it will certainly make for some good television.