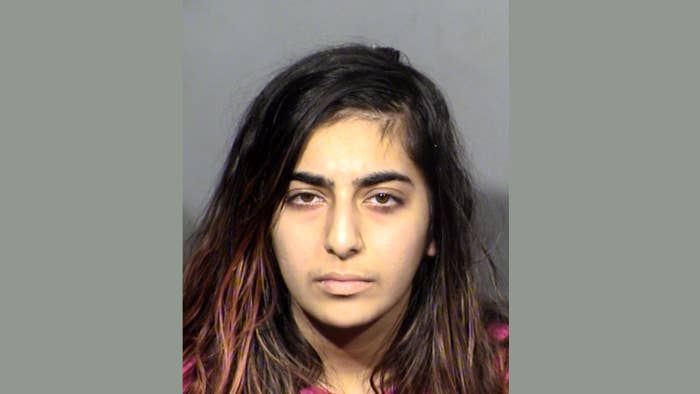 A 21-year-old woman is alleged to have stabbed a man amid "sexual activity" in a Nevada hotel room as revenge for a U.S. drone strike that killed Iran's Gen. Qassem Soleimani.
Per a regional report from KLAS-TV, Nika Nikoubin is now facing multiple charges in connection with the alleged stabbing, which is said to have taken place at Sunset Station in Henderson on March 5. Nikoubin and the man initially met via Plenty of Fish, ultimately agreeing to get a room together at the hotel. At one point during their encounter, Nikoubin is alleged to have placed a blindfold on the man as they "began engaging in sexual activity," ultimately stabbing the individual in the neck.
According to local police, the man then exited the hotel room and notified authorities. Nikoubin, meanwhile, is said to have told a hotel worker that she was responsible for the stabbing, later allegedly telling police that she "wanted revenge" in connection with the aforementioned January 2020 drone strike.
Nikoubin is now facing charges including attempted murder and battery with a deadly weapon, with bail reported last week to have been set at $60,000. Complex has reached out to the Henderson Police Department for comment and will update this post accordingly.
The U.S. was reported at the top of 2020 to have killed Gen. Qassem Soleimani—described as Iran's "top general" and the leader of the country's Quds Force—as part of an airport-targeting airstrike in Baghdad. In an initial statement, the Department of Defense claimed the strike had been "aimed at deterring future Iranian attack plans" and accused Soleimani of having approved attacks on the U.S. Embassy in Baghdad days earlier.