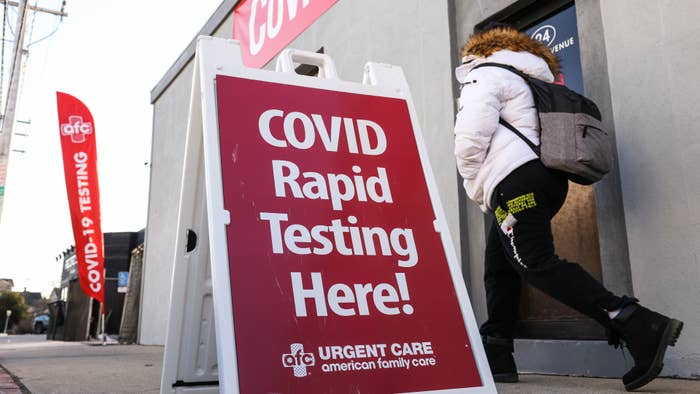 The World Health Organization (WHO) announced Friday that it no longer considers the COVID-19pandemic a "public health emergency of international concern."
In a statement, Dr. Tedros Adhanom Ghebreyesus—who serves as director-general of WHO—said he agrees with the assessment brought forward during a meeting with an emergency committee. Specifically, while COVID-19 is still considered an "established and ongoing health issue," it will no longer be treated as a global health emergency.
WHO formally declared COVID-19 a public health emergency of international concern in January 2020. By March of that year, COVID had been formally declared a global pandemic. In the U.S. alone, the pandemic resulted in 1.1 million deaths. Worldwide, 6.9 million people have been confirmed to have died from COVID-19.
Per CDC data, COVID-19 remained a leading cause of death in 2022. COVID deaths were down for the year, leaving the pandemic as the fourth leading causes of death in the U.S. after previously spending two years as the third leading cause.
The continued loosening of official language surrounding the pandemic will come as another slap in the face for anyone dealing with long COVID, especially for those suffering here in the U.S.—where basic health care needs are still often treated as some kind of luxury, all while those at the mercy of an indifferent government work themselves into the ground with little to show for it.
That indifference, to be clear, spans political parties and administrations. The failure of the U.S. response to the pandemic, for example, is a failure shared by the administrations of Donald Trump and Joe Biden. Despite what your respective echo chamber would have you believe, they both fucked up royally.
They also both possess a more-similar-than-either-side-wants-to-admit disconnect when it comes to grasping what everyday people actually need in present-day America. For example, having the cast of Ted Lassopop up at the White House is a shrewd publicity move and all, but why is it still so goddamn hard for the average person to access quality mental health care?