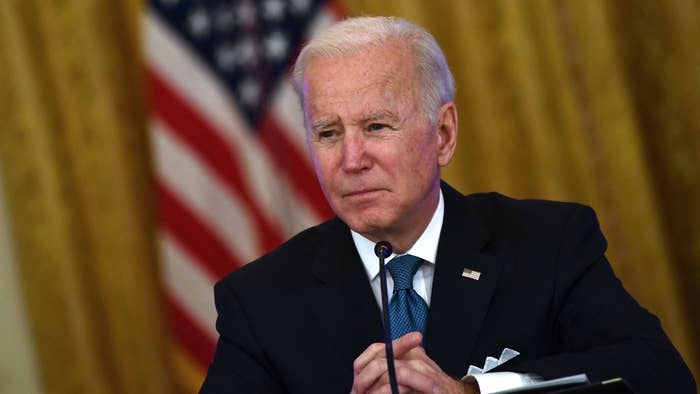 The Biden administration informed Congress on Monday of its plan to begin winding down the COVID-19 national and public health emergency declarations with an end date set for May 11. 
The announcement comes in response to two House Republican measures pushing to end the emergencies immediately, according to CNN. "The wind-down would align with the Administration's previous commitments to give at least 60 days' notice prior to termination of the PHE," the White House statement reads.
"To be clear, continuation of these emergency declarations until May 11 does not impose any restriction at all on individual conduct with regard to Covid-19," the message continues. "They do not impose mask mandates or vaccine mandates. They do not restrict school or business operations. They do not require the use of any medicines or tests in response to cases of Covid-19."
Setting up an off-ramp allows Americans to prepare for quite a few changes in the coming months. According to the Associated Press, the cost of Pfizer's COVID-19 vaccine could increase to $130 per dose without the government's help. Free at-home COVID tests will become a thing of the past.
USA Today reports that an abrupt end to these emergencies could lead to tens of millions of Americans losing their health insurance and access to telehealth services. Even those with private insurance can expect out-of-pocket costs that were previously covered under emergency declarations.
World Health Organization Director-General Tedros Adhanom Ghebreyesus acknowledged on Sunday that even though "we're in a far better situation now," compared to last year, COVID-19 remains a global health emergency, according to AP News.
The committee said the pandemic could be nearing an "inflection point" as a higher number of individuals with immunity around the world could lower the impact of the virus.