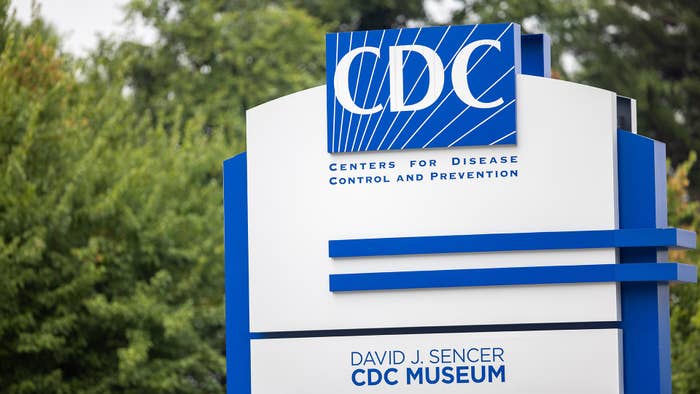 A new report from the Centers for Disease Control and Prevention shows that U.S. life expectancy has decreased for the second year in a row.
According to the report, which is titled "Mortality in the United States: 2021," the final mortality data for last year shows 80,502 more deaths in the country during 2021 than there was in 2020. The drop in life expectancy has been linked to an increase in COVID-19 and drug overdose deaths. The death rate for the entire population has increased by 5.3 percent, from 835.4 deaths per 100,000 people to 879.7 deaths per 100k in 2021. Life expectancy was 77 in 2020 but now it's 76.4, the lowest in 25 years.
"The drug overdose death rate was 32.4 overdose deaths per 100,000 in 2021, higher than 28.3 in 2020," the report revealed. "The rate of drug overdose deaths involving synthetic opioids other than methadone (drugs such as fentanyl, fentanyl analogs, and tramadol) increased 22 percent from 17.8 in 2020 to 21.8 in 2021." Drug overdose deaths involving cocaine also increased by 22 percent, while overdose deaths involving heroin decreased by 32 percent. Overdose death rates are five times than they were 20 years ago.
Last year, COVID-19 was the third highest cause of death in the United States, behind heart disease and cancer. Death certificate data shows 416,893 American had COVID-19 listed as the underlying cause of death, an increase from 350,831 in 2020. It's expected that COVID-19 will remain a leading cause of death this year, too, as preliminary data shows 233,523 death certificates have been reported to the CDC so far.