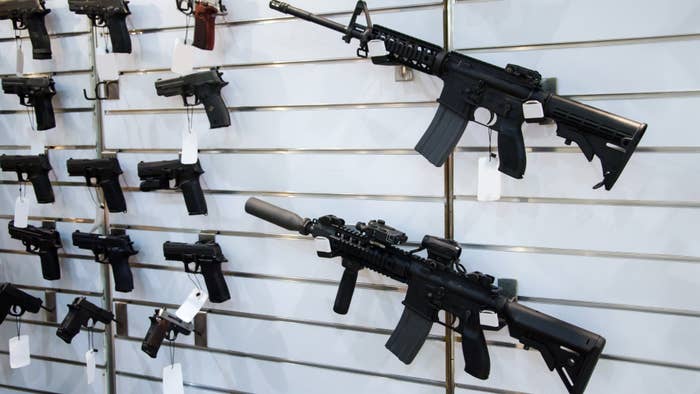 Thoughts and prayers aren't being offered as a solution after two mass shootings in Serbia.
In the latest sign that the U.S. is simply addicted to guns, and our leaders have zero interest in ever doing anything about it, Serbian President Aleksandar Vucic has responded to the recent mass shootings in his country by announcing a large-scale disarmament effort.
"We will carry out an almost total disarmament of Serbia," Vucic said during an address on Friday, per a report from the Washington Post. "We must make a decision to confront this evil."
On Thursday, eight people were killed and at least 13 were wounded in what was described as a drive-by shooting near the Belgrade region. One day earlier, per the Associated Press, a 13-year-old shooter killed eight students and a guard at a school in the same area.
As for how the disarmament effort will be carried out, CGTN Europe reports that such a program could see around 270,000 weapons being confiscated. In a news release, Vucic's office said that double penalties, as well as a boost in medical and psychiatric checks on those who use weapons for hunting, will be implemented alongside "the disarmament of Serbia."
Many in the U.S. have pointed to facets of this as an example of, at the very least, swift action being taken in response to such violence—specifically, violence against children. In the States, we're typically served a tasteless meal of thoughts and prayers in lieu of actual action being taken. Or, even more insulting, we're hit with blatant posturing from lawmakers—many of whom have financial interest in the continued proliferation of guns.
At the time of this writing, per the non-profit Gun Violence Archive, there had been 192 mass shootings in the U.S. this year alone.